We know. 2022 has been a year of great triumphs, happy moments, pitfalls, and also re-evaluation. Regardless of your age, career path, nor location, it's important to take a step back from the daily hustle and bustle and listen to your inner voice.
According to Forbes, being intentional about daily self-reflection will create new insights that drive new behaviors and results. As we head into a brand new year, it is imperative to review what works and doesn't work in your life to help reach your highest potential.
Check out the regenerative advice that these powerful CEOs, executives, and entrepreneurs want to impart for you to end the year off right and start 2023 on the right note.
1. Work On Your Inner Self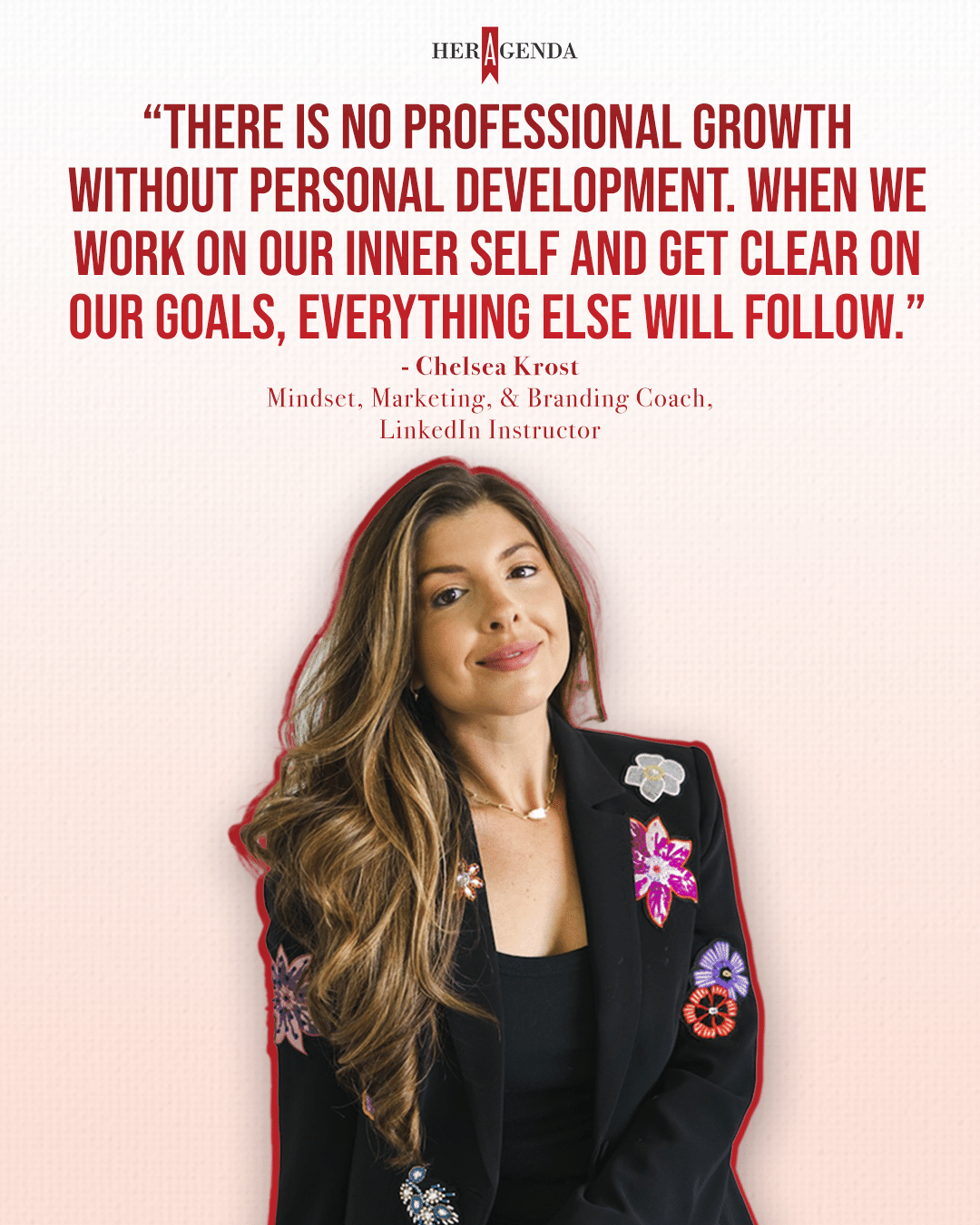 Chelsea Krost, Mindset, Marketing, & Branding Coach, LinkedIn Instructor
As one of few people bridging together personal development and professional growth, Chelsea Krost acts as a mindset, marketing, and branding coach to help you reach success. Her Agenda got to speak to the millennial marketer, and new mom about personal branding, thought leadership, and the key to having it all without losing yourself in the process.
2. Build A Supportive Tribe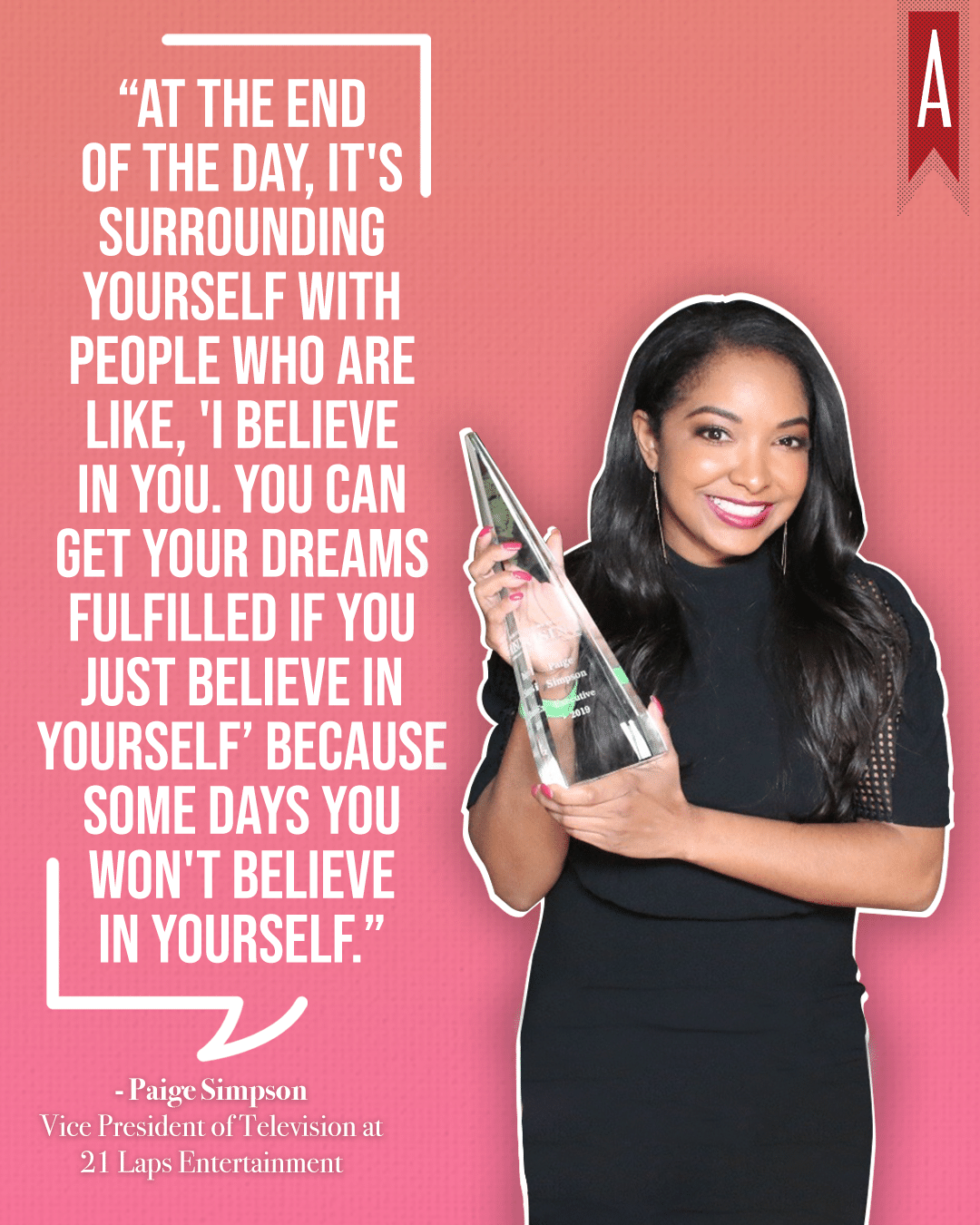 Paige Simpson, Vice President of Television at 21 Laps Entertainment
A Los Angeles native, Paige is a creative visionary and television executive with over a decade of experience in Hollywood. As the Vice President of Television at 21 Laps Entertainment, she works diligently to create authentically diverse and binge-able content for Netflix. Her Agenda recently spoke with Paige about navigating Hollywood, creating space for more diverse stories on television, and the importance of building your tribe.
Article continues below advertisement
3. Live In The Moment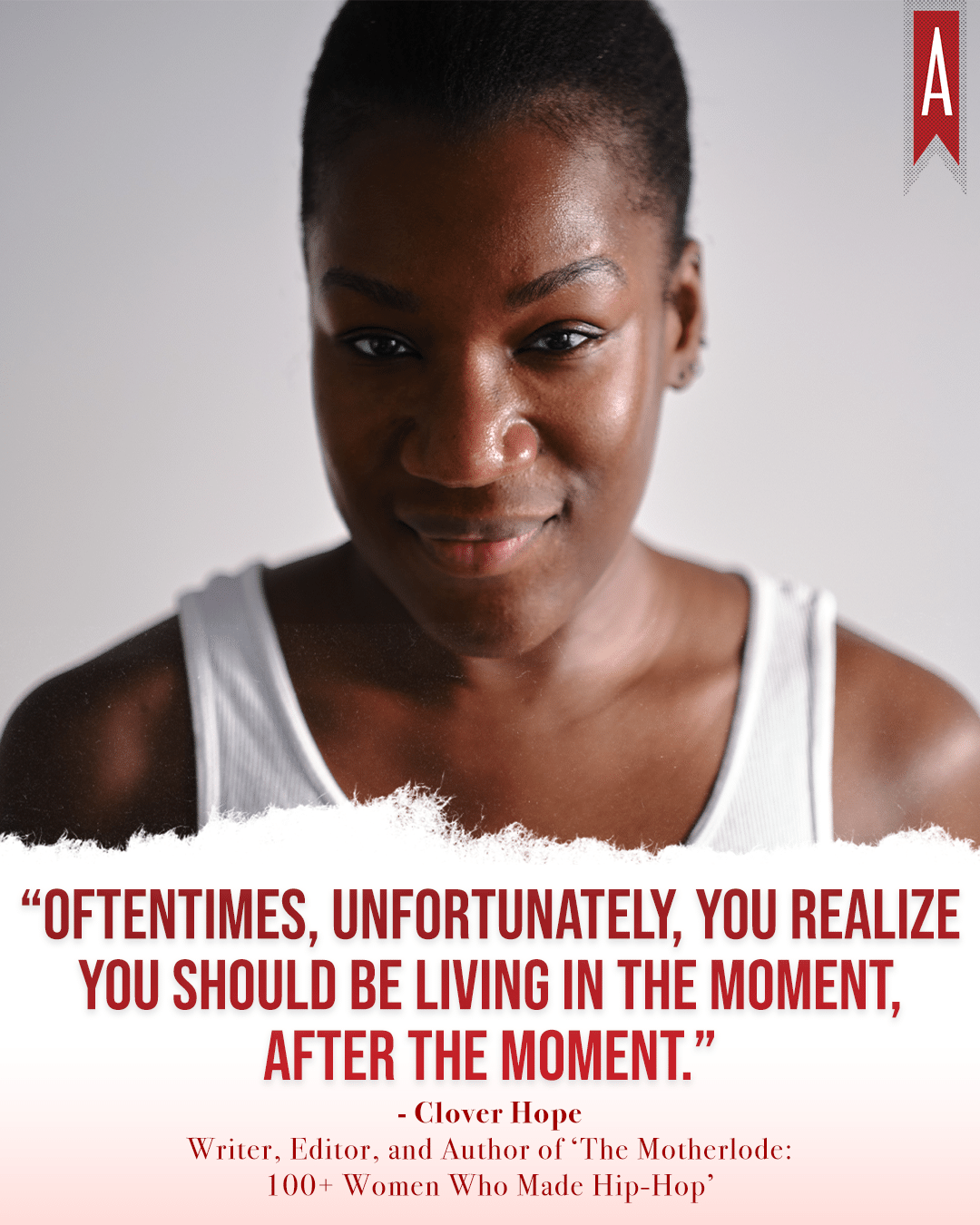 Clover Hope, Writer, Editor, and Author of 'The Motherlode: 100+ Women Who Made Hip-Hop'
As an adolescent, Clover obsessed over the latest songs playing on the radio so much that music is basically embedded in her. Now, as an accomplished writer and editor, Clover gets to interview the world's biggest musical acts. As an NYU professor and author, Clover aims to transfer the inspiration she extracted onto the next generation of music fans. Her Agenda recently had the chance to speak with Clover about the hip-hop landscape, the power of writing, and the key to healing.
4. You're On Your Own Timeline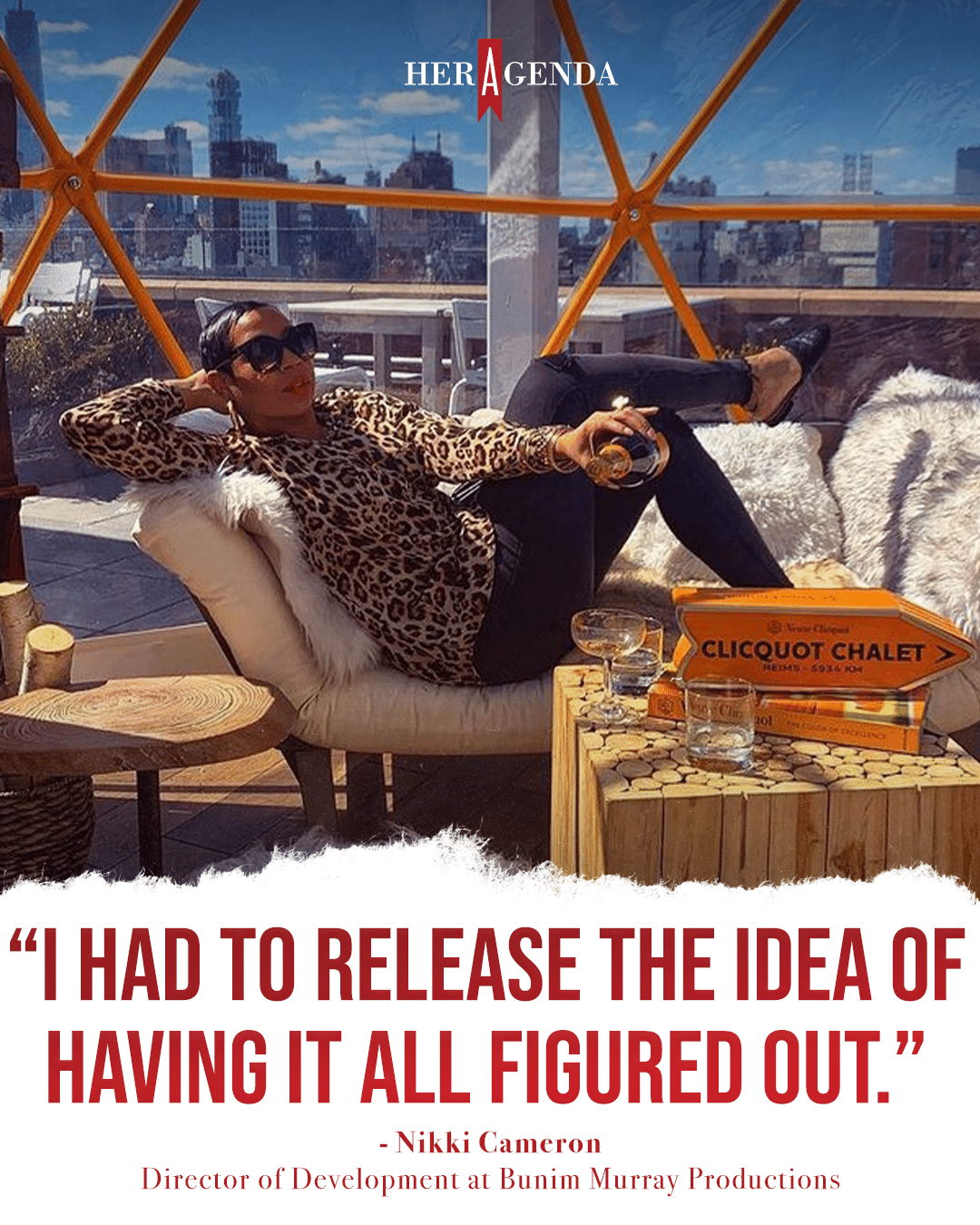 Nikki Cameron, Director of Development at Bunim Murray Productions
Existing on her terms, Nikki refutes the obligation to live on anyone's preconceived and pointless timeline. Succeeding as an unscripted television executive, Nikki refuses to step on others to get ahead. Rather, Nikki is guiding the next generation by being the person she wishes she had as the Director of Development of Gyrl Wonder. Her Agenda spoke with Nikki about Black representation in TV, how to successfully pitch a show, and being on your own timeline.
Article continues below advertisement
5. Affirmations Lead To Reality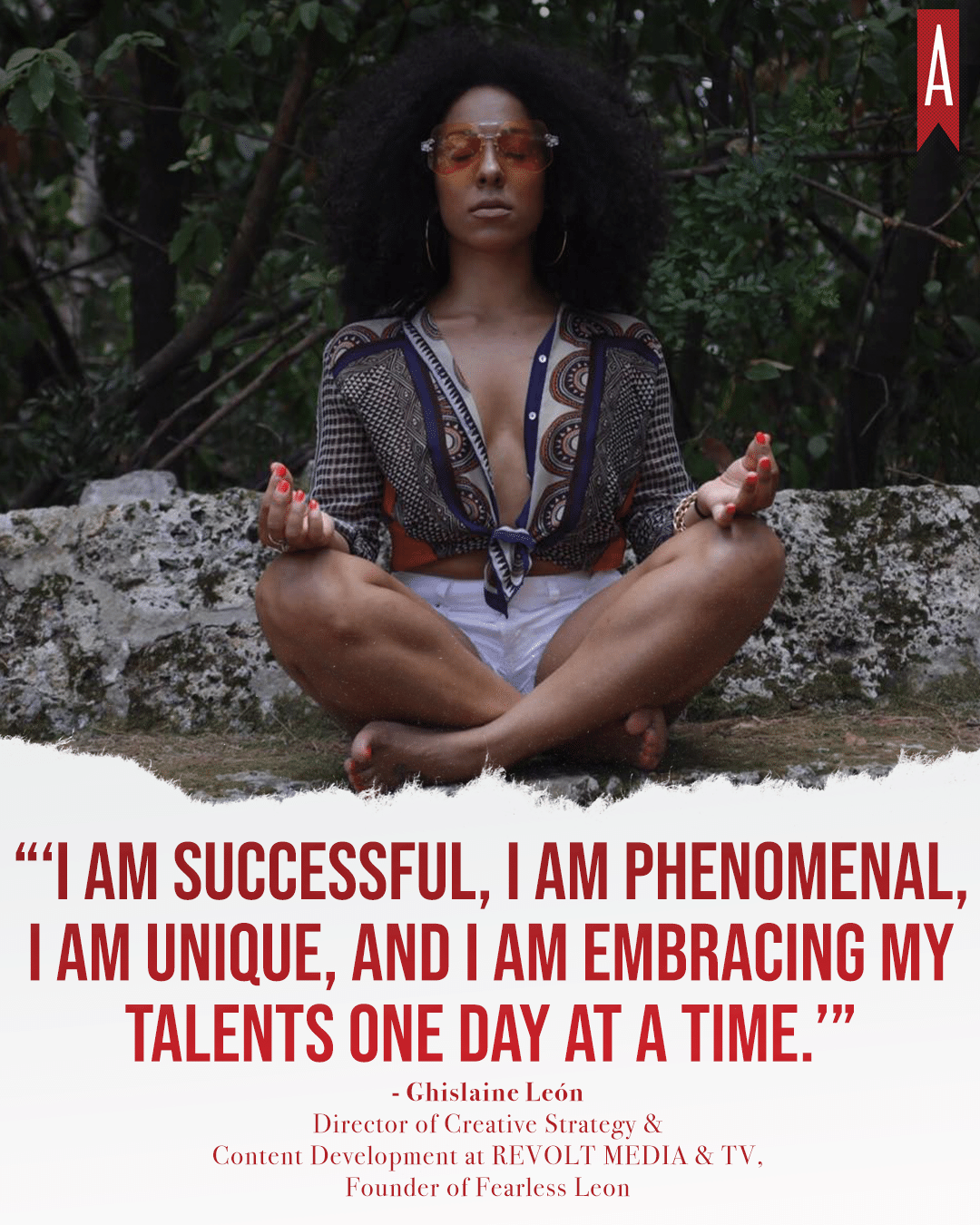 Ghislaine León,Director of Creative Strategy & Content Development at REVOLT MEDIA & TV
As a New York City native, Ghislaine knows the power of hip-hop and personal connection. Overseeing content as a REVOLT Media & TV executive, Ghislaine continues to take strides to diversify the media landscape while cultivating informative content on the hip-hop world. And, through her wellness brand, Fearless León, she aims to use her voice for other women to see their light through darkness. Her Agenda caught up with Ghislaine about being a Latina in media, curating for the culture, and the power of hip-hop.
6. Treat Yourself Like A Business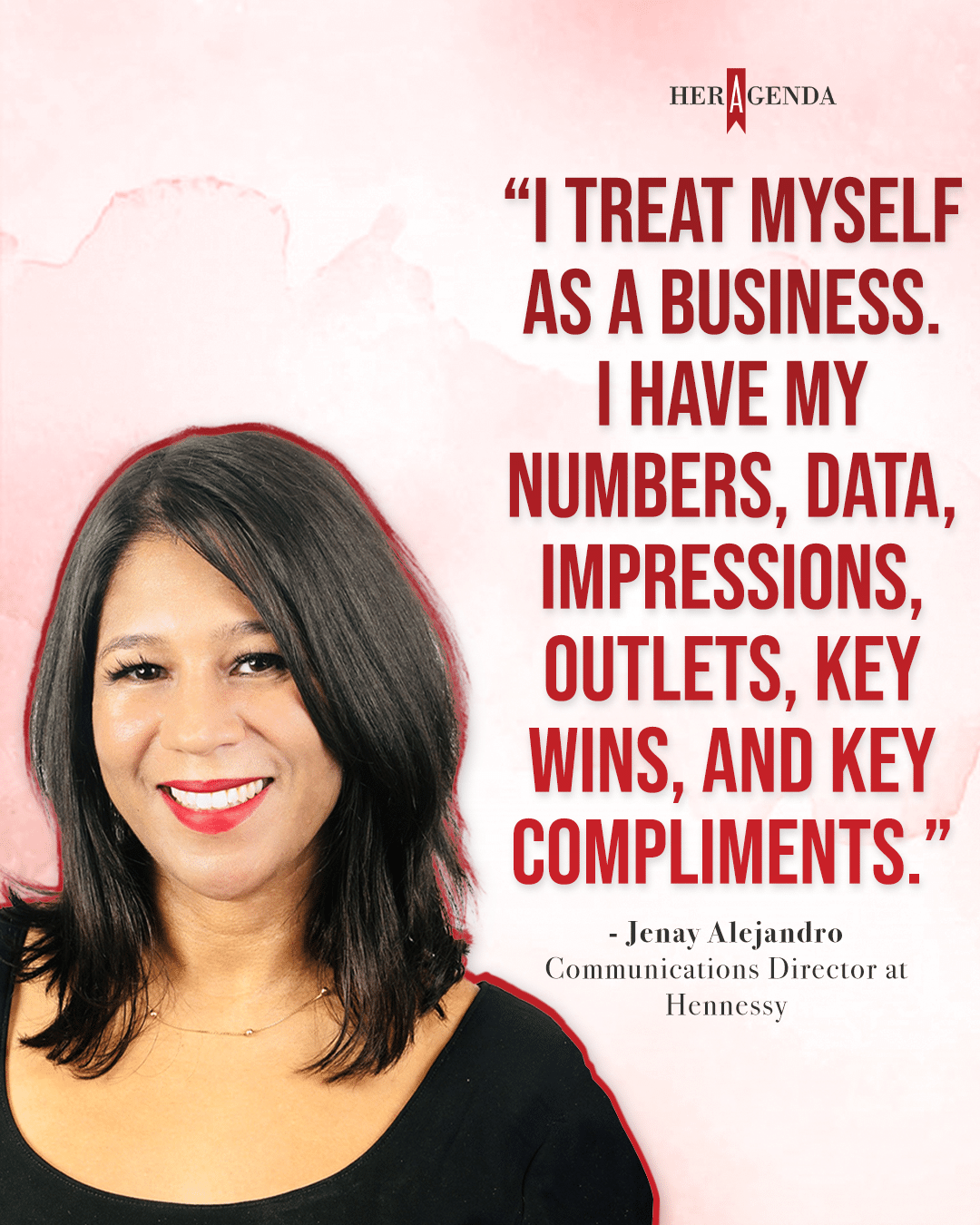 Leading the communications strategy for one of the most recognized brands in the wine and spirits realm, Jenay, knows the importance of self-worth in the professional environment. Jenay wants women to know that your worth is dependent on you regardless of anyone's opinion. In our interview, Jenay shares the inside scoop on how to effectively monetize your worth, her secret to successful mentorship, and how she leveraged her experiences to tell the story of a global brand.