In today's fast-paced world, managing our agendas can be challenging, and the constant stream of tasks, appointments, and commitments can easily lead to overwhelm. Effectively managing your calendar and task load is paramount for maintaining productivity, reducing stress, and achieving a balanced life. When demands constantly compete for your attention, having strategic management of your time ensures that important tasks are prioritized and completed.
A well-organized calendar also empowers you to own your time instead of letting it own you and your ability to deliver important projects. This balance prevents overcommitment and last-minute rushes. By diligently categorizing and scheduling tasks, you gain a clear perspective on your responsibilities and deadlines, even reducing the likelihood of overlooked commitments. Even more, this practice fosters a sense of control over your daily activities, leading to increased focus and enhanced performance. Ultimately, managing your calendar and task load empowers you to make informed decisions, allocate time for personal well-being, and pursue your goals with a sense of purpose and tranquility.
With some mindful planning and effective strategies, you can prevent your calendar from becoming a source of stress and regain control over your time and productivity.
Here are a few powerful tips from leading ladies that will help you not feel overwhelmed no matter what your day has in store.
Article continues below advertisement
Prioritize And Streamline
Not every task is equally important or urgent, so it's crucial to identify your top priorities. Eliminating non-essential tasks from your day is significant for maintaining your mental health. Review your list and identify tasks that can be delegated, postponed, or removed altogether. Sometimes, we fill our agendas with tasks that don't align with our goals, contributing to overwhelm.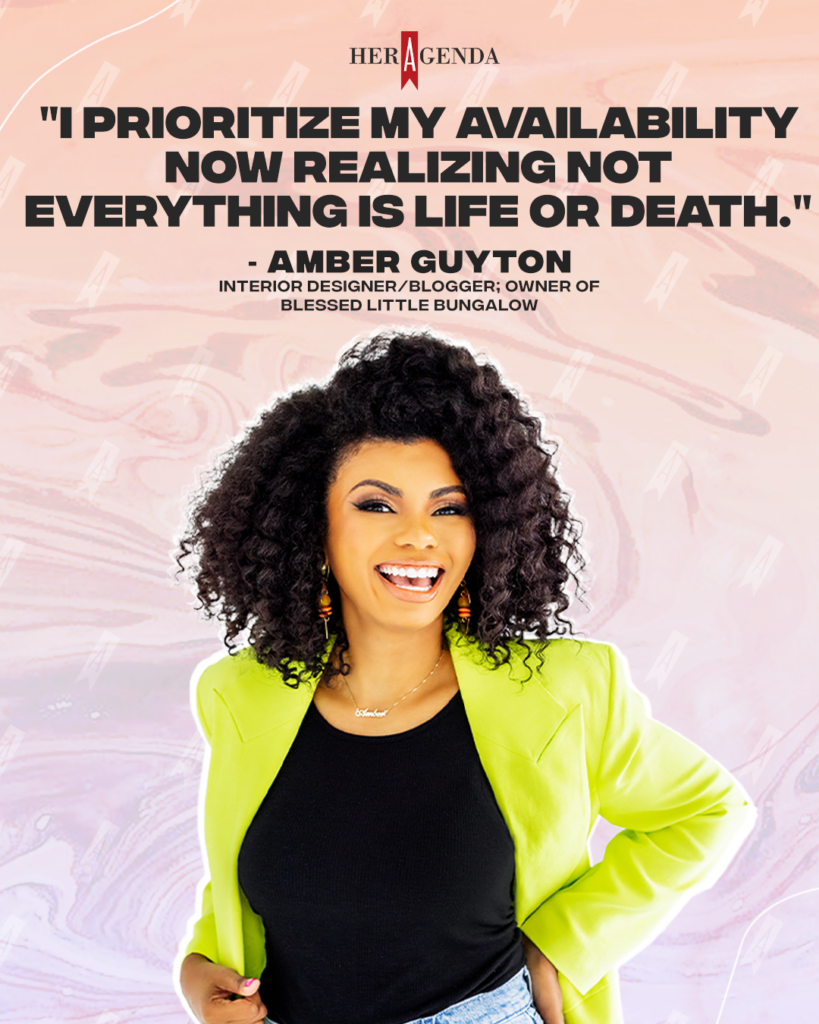 Article continues below advertisement
The Pareto Principle suggests that 80% of your results come from 20% of your efforts. Identify the tasks that contribute the most value to your goals and focus on completing those first.
Time Blocking And Boundaries
Creating boundaries and dedicating time to your agenda and personal life is critical to maintaining a healthy work-life balance. Time blocking allocates specific timeframes for each of your tasks and ensures that you're dedicating focused periods of time to tasks without multitasking.
Article continues below advertisement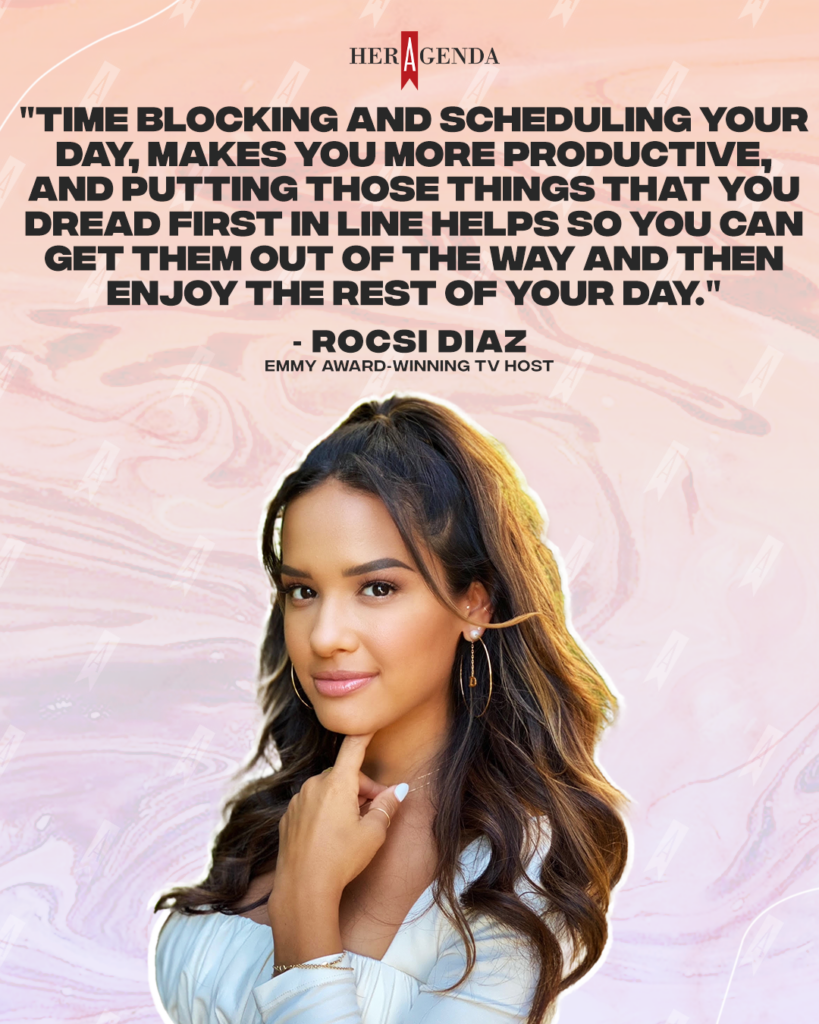 Rocsi Diaz, Emmy award-winning TV host said, "Time blocking and scheduling your day, [makes you] more productive, and putting those things that you dread first in line [helps] so you can get them out of the way and then enjoy the rest of your day."
This practice is even more important when it comes to defining your work hours and personal time. Egypt Sherrod, real estate broker and interior designer, discussed her approach to boundaries in the personal time that she spends with her husband and the costar of HGTV'sMarried to Real Estate.
Article continues below advertisement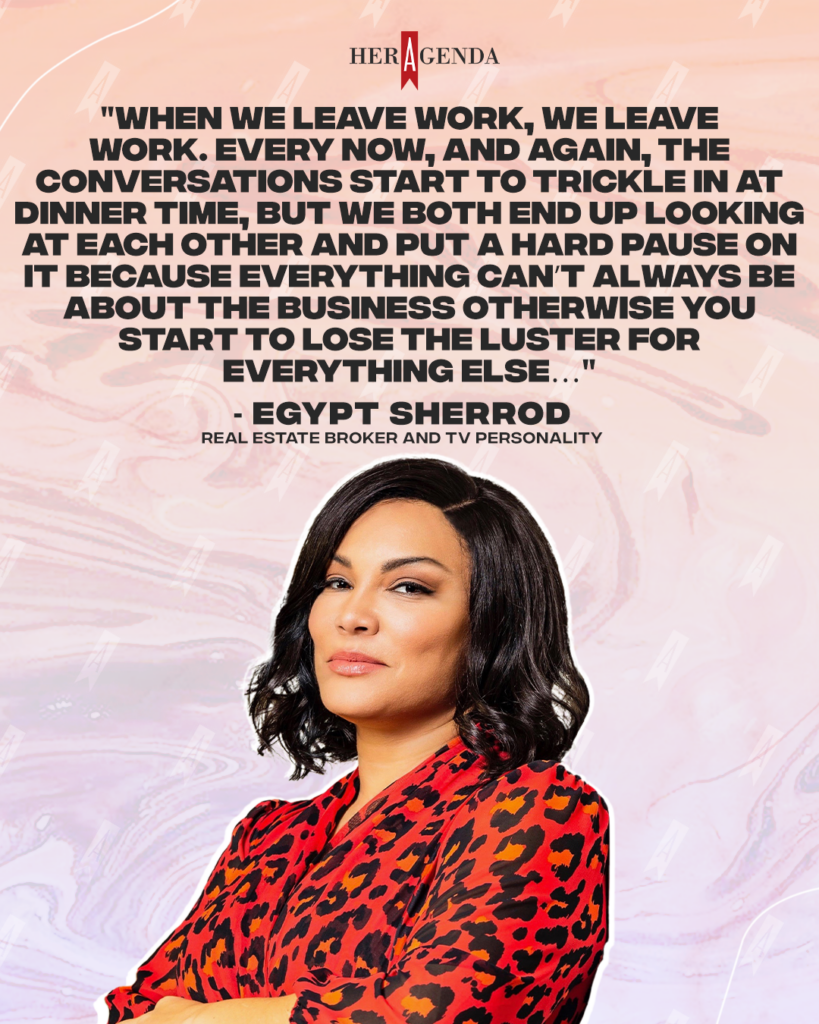 "When we leave work, we leave work. Every now, and again, the conversations start to trickle in at dinner time, […] but we both end up looking at each other and put a hard pause on it because everything can't always be about the business otherwise you start to lose the luster for everything else…" explains Egypt Sherrod, Real Estate Broker and TV Personality.
Communicate these boundaries to colleagues, family, and friends to avoid constant interruptions and maintain a healthy work-life balance.
Article continues below advertisement
Embrace Mindfulness And Adaptability
Practicing mindfulness and remaining adaptable will help you to consistently validate your priorities and boundaries.
"The part a lot of us forget is no matter how driven you are and how ambitious you are, you need to take care of yourself, your family, the people around you, and only surround yourself with people that will add to your self-care." advises Debra Lee, Chairman Emeritus, BET Networks.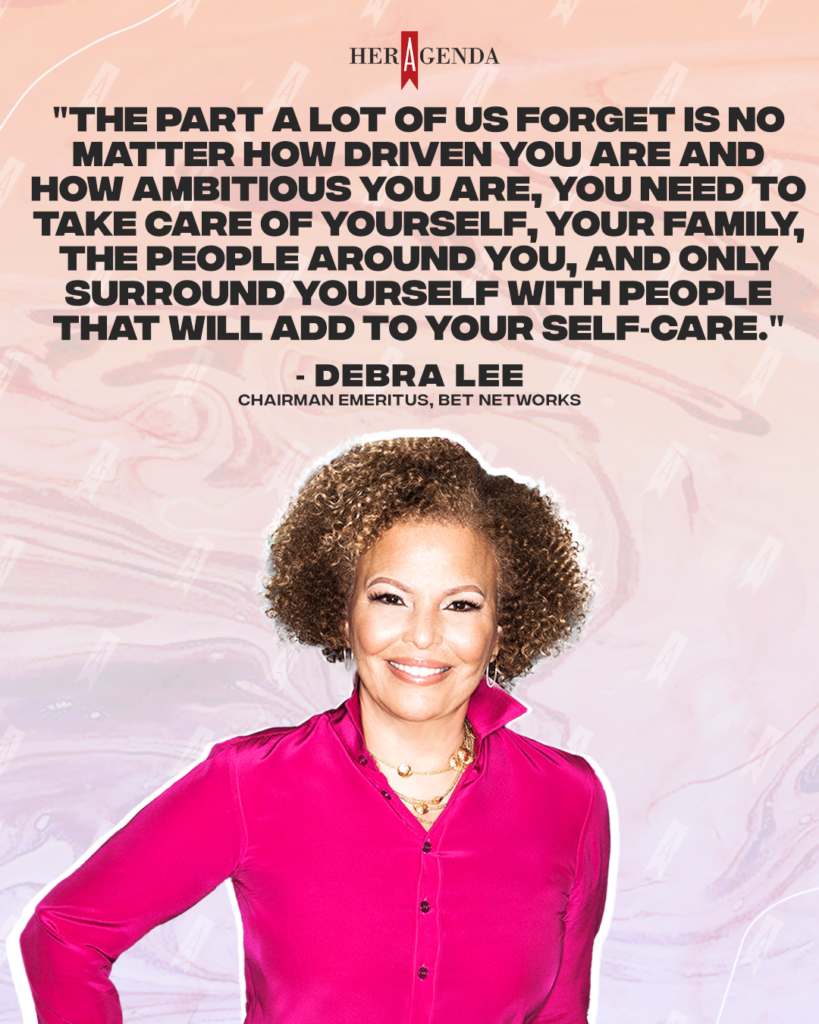 The practice of mindfulness techniques in your routine, such as meditation, deep breathing, or short breaks will help reduce potential stress from your daily tasks and increase your ability to focus on the task at hand.
Despite your best planning, the unexpected may still happen. Instead of panicking, embrace adaptability. Assess the new situation, adjust your agenda if necessary, and continue moving forward. It's okay to decline new commitments if your plate is already full. Politely declining shows self-awareness and prevents overextension.
Preventing your agenda from overwhelming you requires a combination of strategic planning, effective time management, and a mindful approach. When you prioritize your time, you prioritize yourself.