Summer's vibrant energy is undeniable.
From cookouts to conferences, the summer is filled with opportunities to connect and explore that support our personal and professional goals.
However, summer is also a great time for realignment.
As a midpoint of the year, it is a great time to check-in with yourself and see what lessons from your year so far coupled with activities from your summer are essential for success.
The powerful women we've talked to from industries from fitness to fashion have shared many inspiring words that can ignite growth and renewal in this season.
Take the advice from these four women and make summer yours.
1. Take a moment for self-care.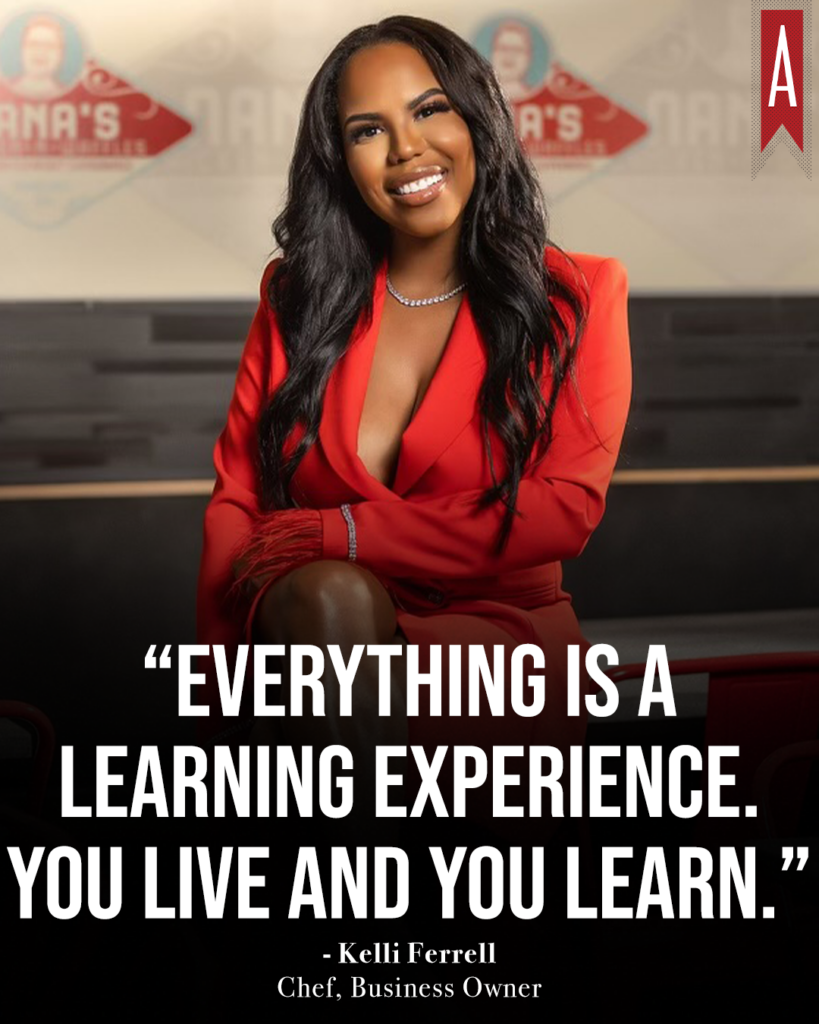 Kelli Ferrell makes magic in the kitchen. From her Georgia-based restaurant to her cookbook, Kooking With Kelli, Kelli's interview is a masterclass in empowerment. In her interview with Her Agenda, Kelli went beyond sharing her cooking skills to sharing her experience navigating entrepreneurship, being authentic in business, and taking her self-care seriously. In our interview Kelli shares, "You need that reset moment to not only be a better mom, but a better person, a better leader, and a better business owner."
2. Embrace the gift of interpersonal connection.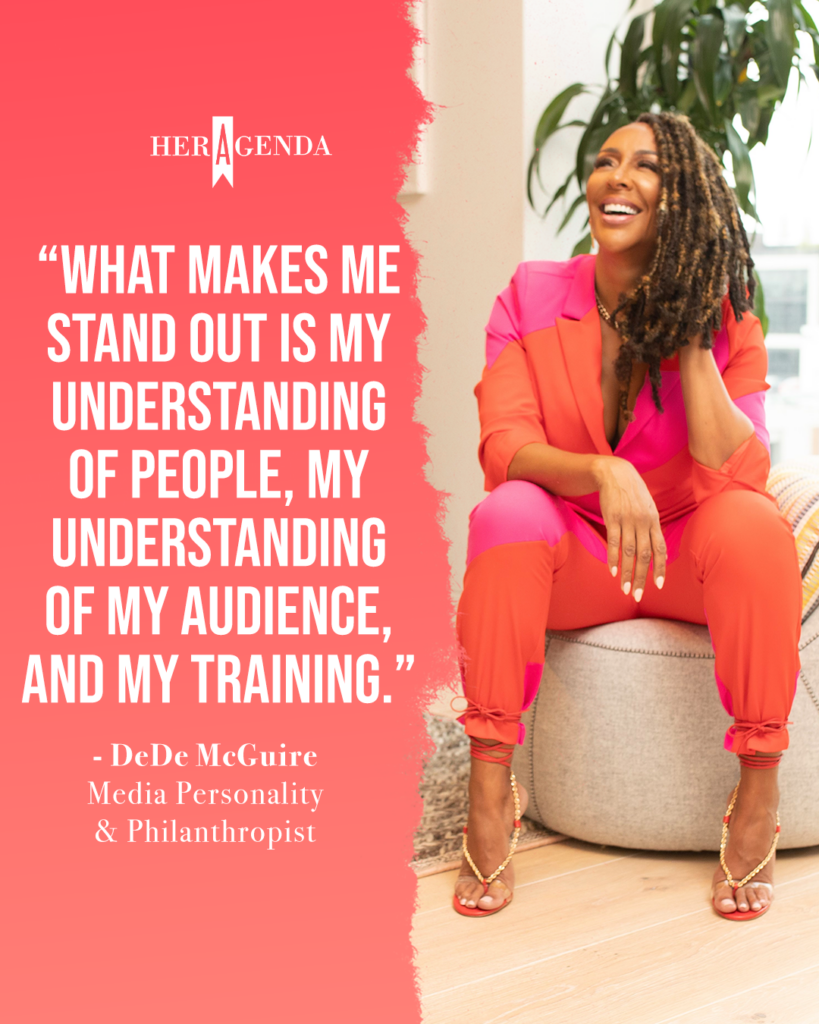 DeDe McGuire, host of her own radio show DeDe in the Mornings on K104 FM Dallas and CEO of The DeDe McGuire Foundation, is not afraid to use her voice. Throughout her career, she shared how working with radio titans like Doug Banks and Tom Joyner, getting plenty of rest, and taking notes that make for good talking points have given her the leverage needed to be successful. But Dede has also leaned into her gifts of honesty and sense of humor to connect with people on-air.
Article continues below advertisement
3. Don't be afraid to take matters into your own hands.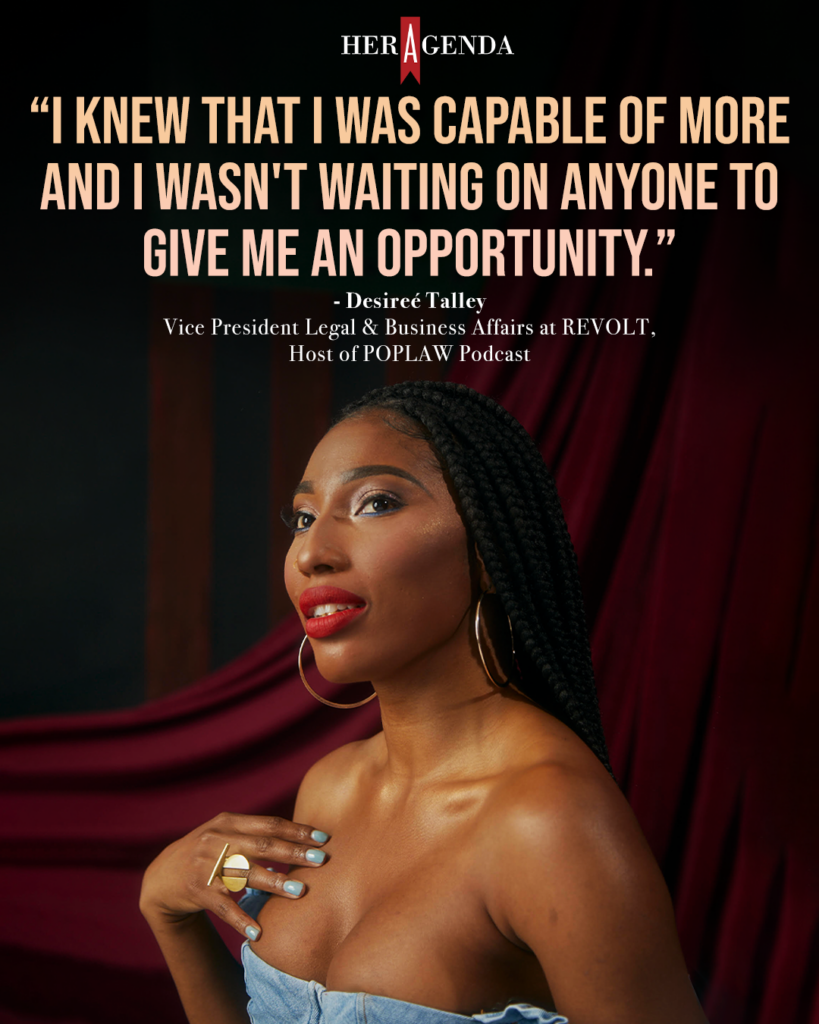 Desireé Talley knows how to take matters into her own hands. She founded her own private practice, after completing law school at St. John's before her success led to her taking the reigns as Vice President of Legal & Business Affairs at REVOLT. In her interview with Her Agenda, Desireé shares the story behind creating her own path carved with authenticity to reach her goals.
4. Say no.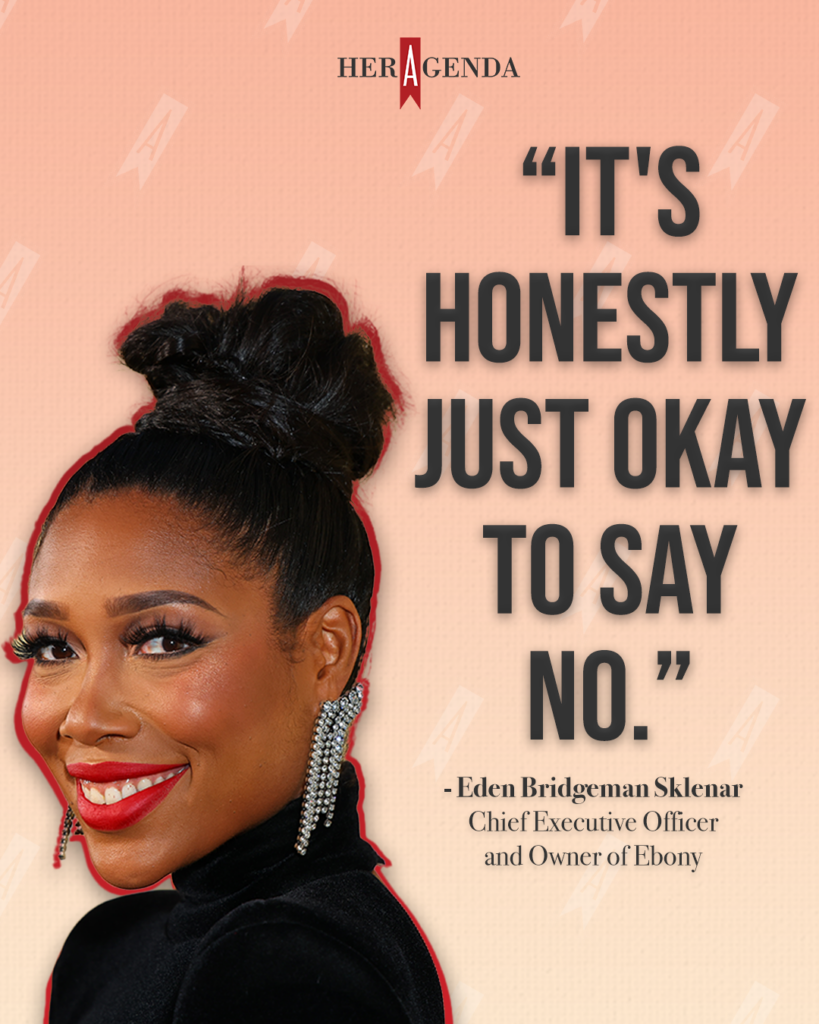 Making tough decisions is something Eden Bridgemen Sklenar is familiar with. As Chief Executive Officer and Owner of Ebony, Eden is on a mission to take the legacy brand to the next level. In her interview with Her Agenda, Eden shared how being in a family of entrepreneurs influenced her, her goals for the Ebony publication, and how she approaches leadership. A big takeaway from Eden's interview is that saying no is okay.