CultureCon '22: How Black Women Creatives Continue To Innovate And Inspire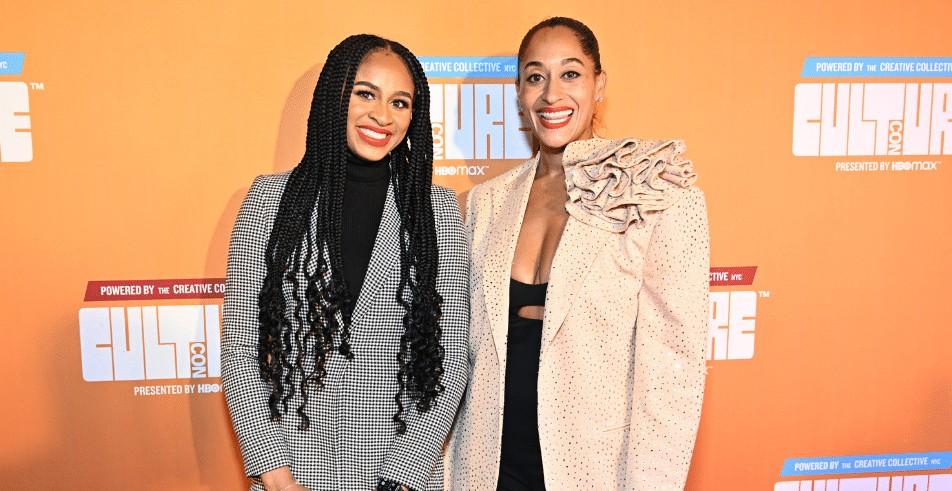 The Creative Collective NYC closed out its three-city tour of CultureCon, also known as the "The Ultimate Creative Homecoming," in New York City earlier this month. Founder and media executive Imani Ellis brought out some of our favorite Black women in media and entertainment, including Lena Waithe, Tracee Ellis Ross, Tabitha Brown, and Elaine Welteroth. They not only celebrated Black women creatives at the event, but inspired the next wave of creative professionals and entrepreneurs.
Lena Waithe, who is the owner and operator of Hillman Grad Productions, has made a name for herself by what she says is "being the most patient, persistent person in the room."
"I had the blessing of working under people that were doing what I wanted to be doing," said Waithe during the "Creative Genius: A Conversation" discussion. She credits her success to working as an assistant to Mara Brock Akil (Girlfriends, Love Is…), Gina Prince Bythewood (Woman King, Love & Basketball), and Ava DuVernay (Queen Sugar, When They See Us).
Article continues below advertisement
Now, Waithe has committed herself to cultivating up-and-coming screenwriters, actors, and producers with her Hillman Grad Mentorship Lab, an incubator that helps new talent pursue their dream careers in film and TV. As Waithe stated, "Because you're so used to running after something, you sometimes don't know what to do once you catch it. Once you catch it, how do you hold on to it?"
The Mentorship Lab's second showcase is happening this month in Los Angeles.
Tracee Ellis Ross, the keynote speaker at the event and our favorite "curlfriend," spoke about her latest project Hair Tales and its connection to the CROWN Act. She referred to the project as "a show about Black women for everyone, but the deal here is that it is a portal into our souls…it is political, it is economic, it is cultural, it is all of those things. With 'Hair Tales,' we are giving context to our stories."
Article continues below advertisement
She added, "The emotional cash we have to spend explaining our worthiness, explaining our stories and why this is valid, why this is important…so with Onyx Disney and Tara Duncan and Oprah Winfrey with OWN…we could just say what the story was, and it was like, 'Yes, we get it. Yes, I have a hair tale.' Now, let's get to the fun part." That is the beauty of having Black women in these spaces of power and production.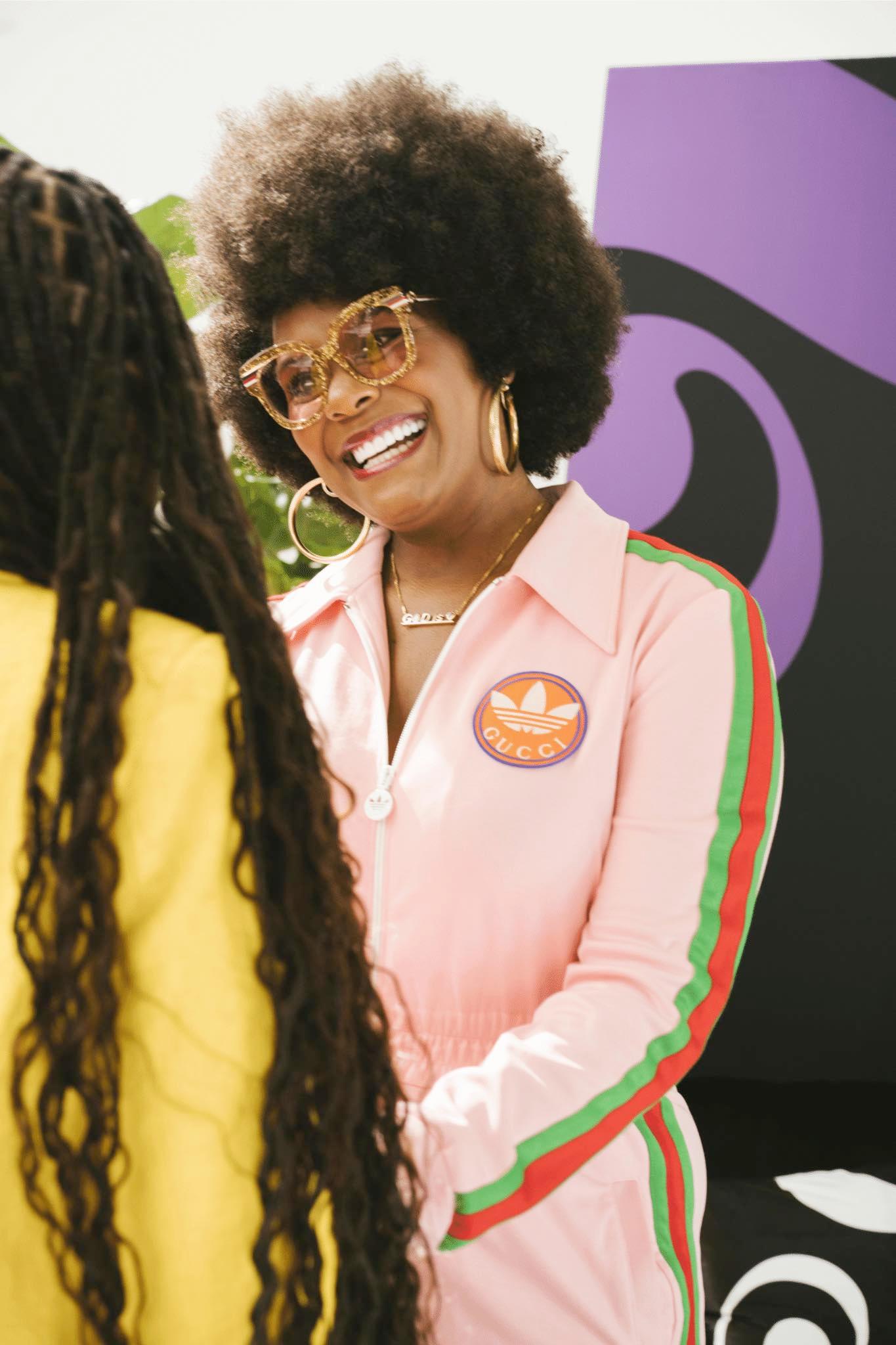 Article continues below advertisement
Tabitha Brown, who has joyfully disrupted the vegan food scene and rocked her famed afro, now known as "Donna" on social media, brought her signature rays of sunshine to the "Plugged In-From Viral To Visionary" chat hosted by LinkedIn. Authenticity was on the menu after discussing the notion of no longer "code-switching," a term coined by Black professionals about assimiliating into false versions of ourselves to be accepted in white spaces, especially at work.
"For the last five years, I've been on a freedom walk because the last 20 years or so, pursuing entertainment, I wasn't the real Tab," she said. "I had created this person that I thought Hollywood wanted me to be, what I thought the world wanted to see, so I didn't talk like Tab. I had created a voice for me. I wore my hair straight, not because I wanted to, but because I thought I had to."
This message comes right when her Food Network show, It's CompliPlated, was recently moved from primetime TV to weekday afternoons after she reportedly refused to change who she was for the show. "If you don't like Tab, you don't have to work with Tab because I'm not changing," she said in an Instagram post following the time-slot change.
Article continues below advertisement
Brown re-affirmed her freedom but admited, "I have to check myself in those spaces even now…I go in the bathroom and pick my hair out a little more to just be sure, [and I ask,] 'Donna, you know we good up in here, right?' I show up like I'm supposed to be there, and I know I'm enough just as I am."
Brown is also on tour promoting her new cookbook, "Cooking From The Soul."
Elaine Welteroth, a pioneer in the editorial world who was Conde Nast's first Black beauty director and who later became the first Black editor-in-chief at Teen Vogue, served as a moderator at CultureCon this year.
On other firsts, like moving from career woman to welcoming her first child in June, she said, "It does change things a little…I feel more grounded …I feel more present…I think once you create life and you feel more responsible with your energy and your time and whatever you say yes to, becomes a more powerful yes because you understand it is taking you away from your biggest purpose, you want to bring your best self to it and make the most of it and get back home to that baby."
Granted, she was pretty hush about Project Runway's 20th season, which is being filmed in New York, but she talked more on advice she has for other Black women creatives.
"Understanding what your unique zone of genius is and what that thing is that no one can do quite like you… and finding a way to reorient your life around that thing to spend your time doing that thing, is how you make your best work," she said. "It's how you'll know where you're supposed to be and give yourself grace as you're going through the process."
This year's CultureCon gave out the proverbial flowers and made Black women creatives seen and heard and because of that we know, without a doubt, that the future is female and heavily melanated.