Every year we celebrate National Hispanic Heritage Month to uplift the impact and influence of Latinx history and culture in the U.S. "Latino educators, scientists, artists, and other professionals help make our communities more resilient & equitable," according to the White House Initiative on Advancing Educational Equity, Excellence, and Economic Opportunity for Hispanics.
Article continues below advertisement
You may at times see the month referred to as Latinx Heritage Month, although the official government designation is Hispanic. However, amplifying Latinx voices is a year-round effort that does not end with this commemorative month. Generation after generation of individuals have developed what we now name America, and Latinx people represent a significant part of it. "As Hispanic Americans and immigrants continue to settle and establish even firmer roots in the United States, their contributions are only expected to increase," as stated by a New American Economy research in 2017.
We've had the privilege in the past to meet, connect, and share some incredible stories of Latinas for our profile series known as A Peek Inside Her Agenda.
Here are a few we'd love to highlight:
1. Elisa Padilla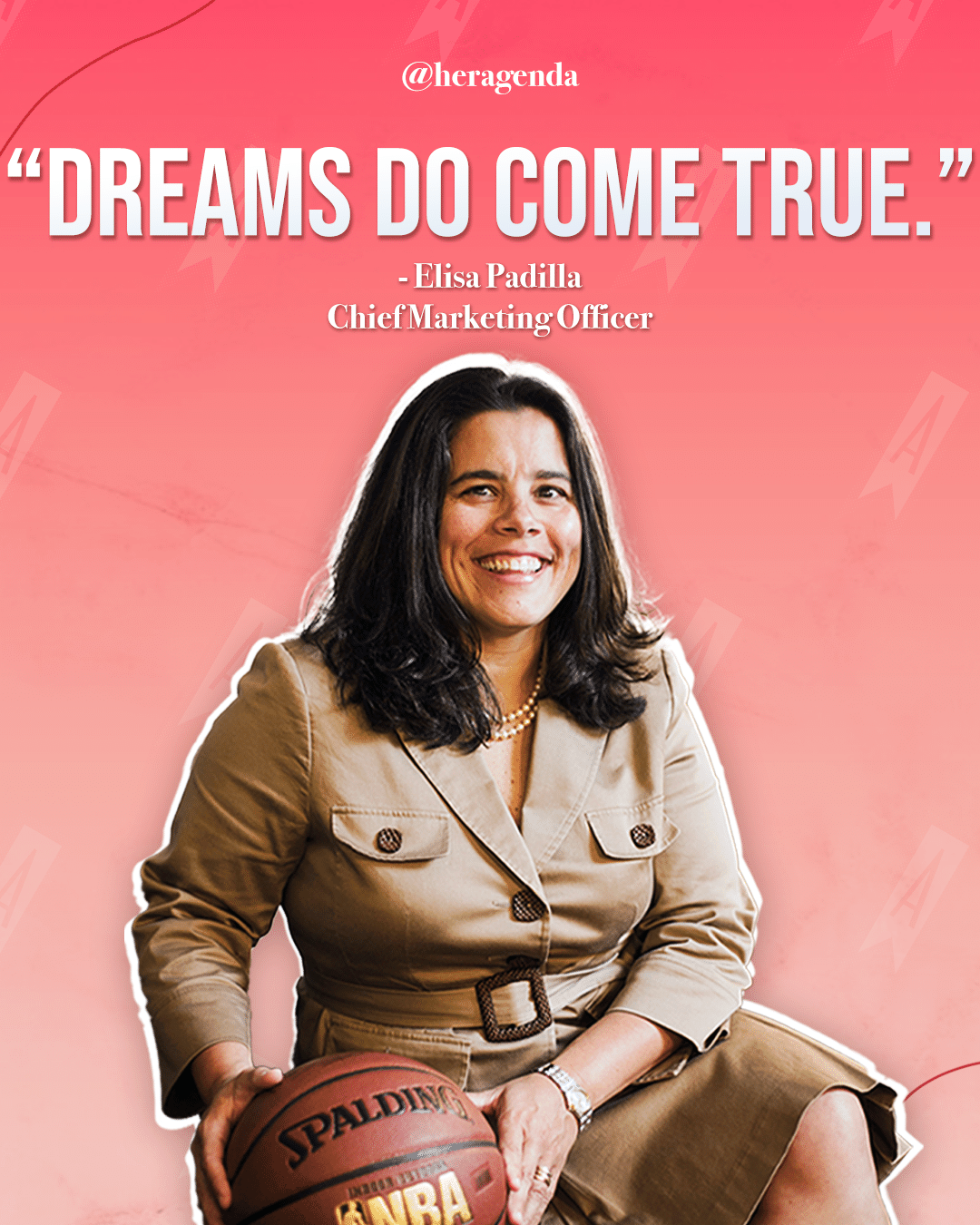 Elisa Padilla is one-of-a-kind, as evidenced by her career where she's held the title of Chief Marketing Officer across multiple organizations. Her resume includes prominent marketing executive positions at HBO, AT&T, Apple, the Miami Marlins, and Roc Nation. Padilla, a New Jersey native with Puerto Rican parents, became the Brooklyn Nets' first Hispanic senior executive in marketing. "Dreams do come true," said Elisa. She is now a board member of Prodigy Search's diversity and inclusion educational initiative, as well as a senior marketing consultant and brand builder for a number of companies, including ATH Life, Howard Hughes Corporation, and YouFit Gyms. Her sports career is thriving too as a new member of the Up2Us Sports Board of Directors. Learn more about her journey in our 2014 interview here.
2. Mariana Atencio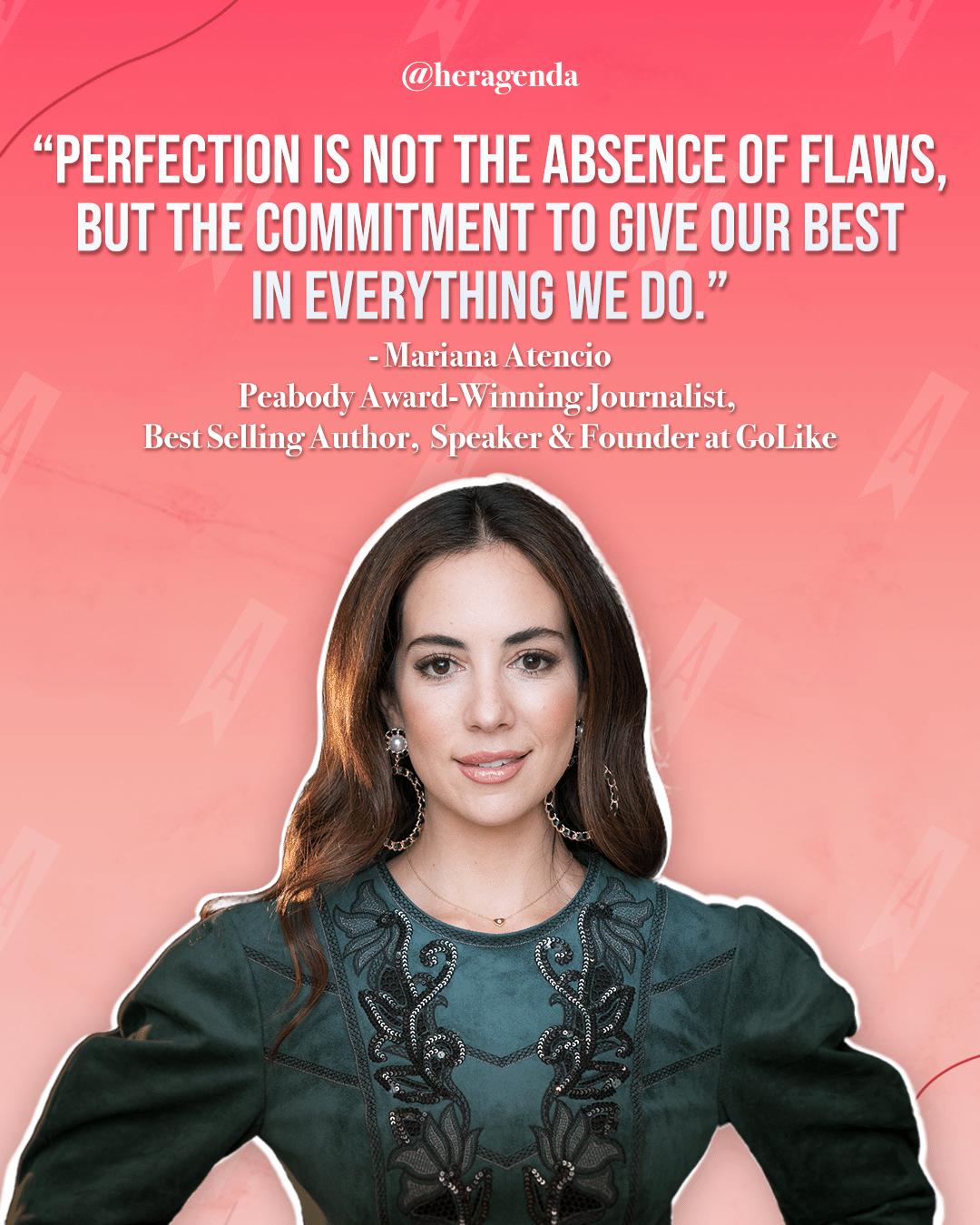 Mariana Atencio is a Venezuelan journalist who emigrated to the United States when she was younger due to her country's socio-political problems. She has years of experience with NBC NEWS, Voto Latino, Univision, and Microsoft behind her, a viral TED Talk titled "What makes YOU special?" and her own media company GoLike. Atencio exemplifies a resilient immigrant story. Read more about her story in our interview here.
3. Rocsi Díaz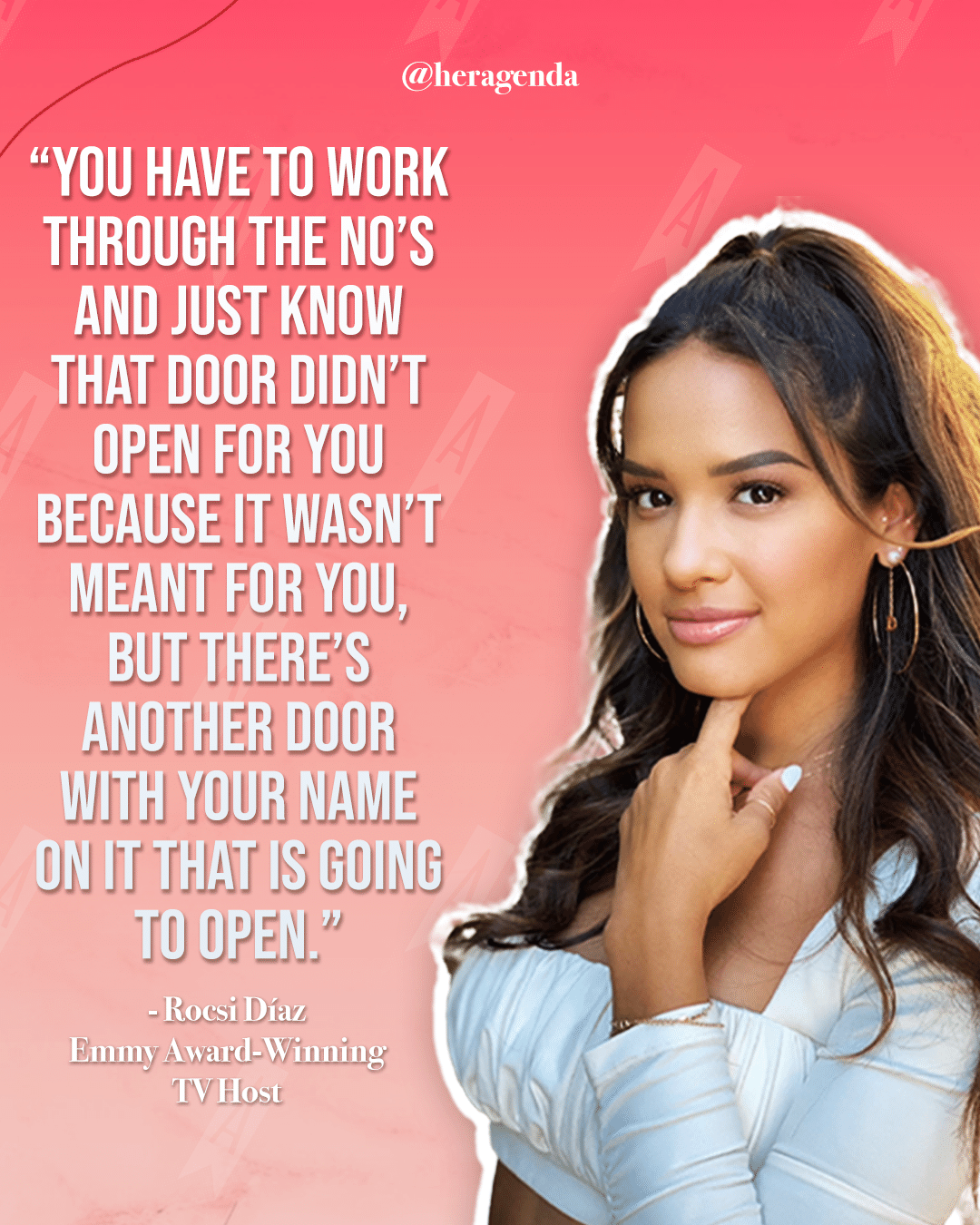 Rocsi Diaz is a Honduran Emmy-award-winning TV Host, producer, actress, and TV personality with a successful immigrant journey in the U.S. She's a highly respected, cherished, and popular Latina professional with previous media experience in Fox, E! Entertainment Television, NBCUniversal Media, USA Network, VH1, and CBS. Díaz thinks that "no one wants another Andy Cohen or another Oprah. We already have them. They want you. What makes you special?", and we believe another Rocsi is impossible too. Read more of her insights and advice in our interview here.
Article continues below advertisement
4. Daisy Auger-Domínguez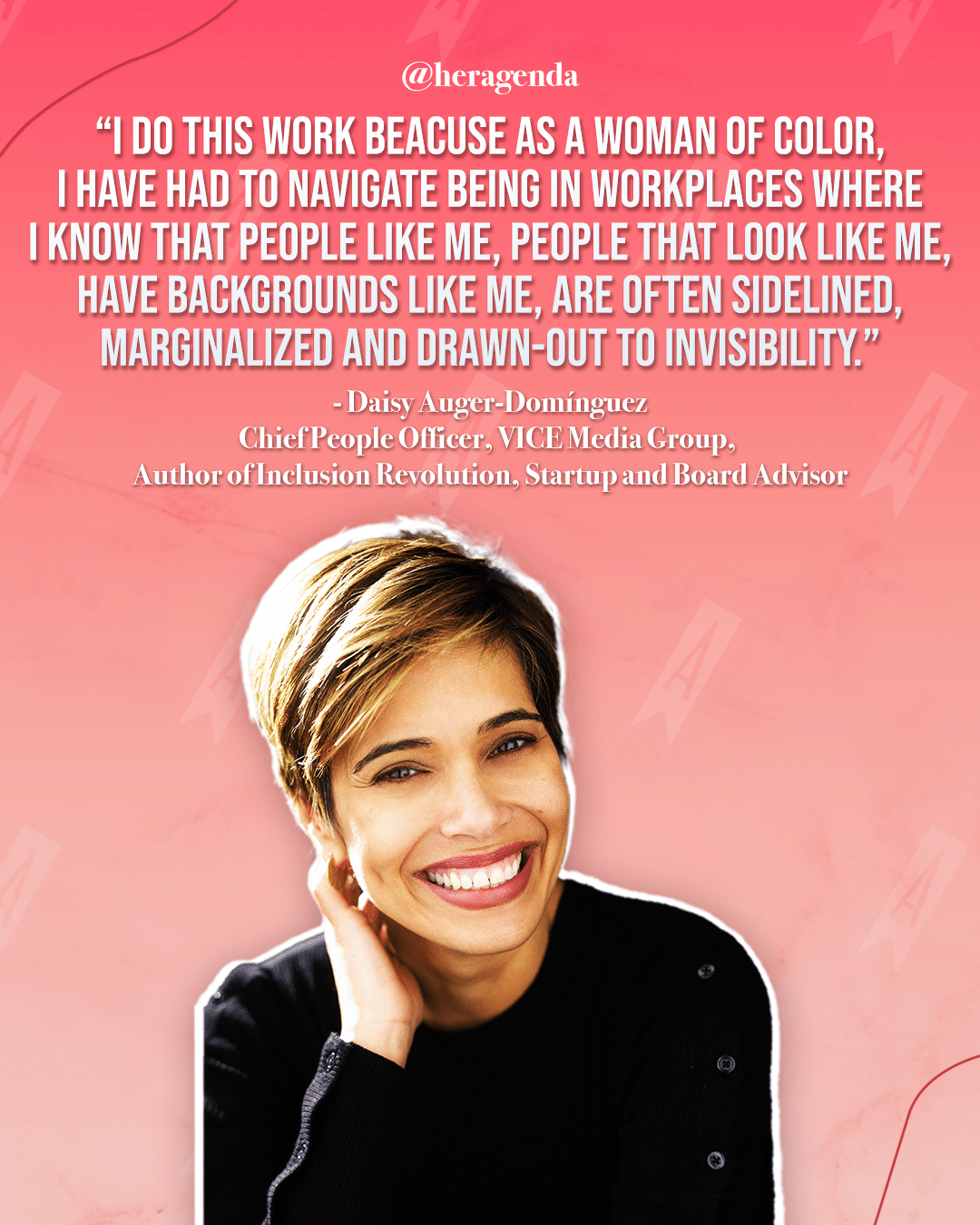 Daisy Auger-Domínguez is a revolutionary leader, author, VICE Media Group strategist, and board member of Planned Parenthood, Facing History and Ourselves, and the Brooklyn Children's Museum. Daisy has written for Harvard Business Review, given a TED Talk about the Inclusion Revolution (the title of her own book), and is a key figure when it comes to workplace diversity, leadership, and the future of work. She "wants to establish workplaces that work for everyone" as a Dominican woman. Learn more about her impact and work in our interview here.
Article continues below advertisement
5. Yazmin Ramos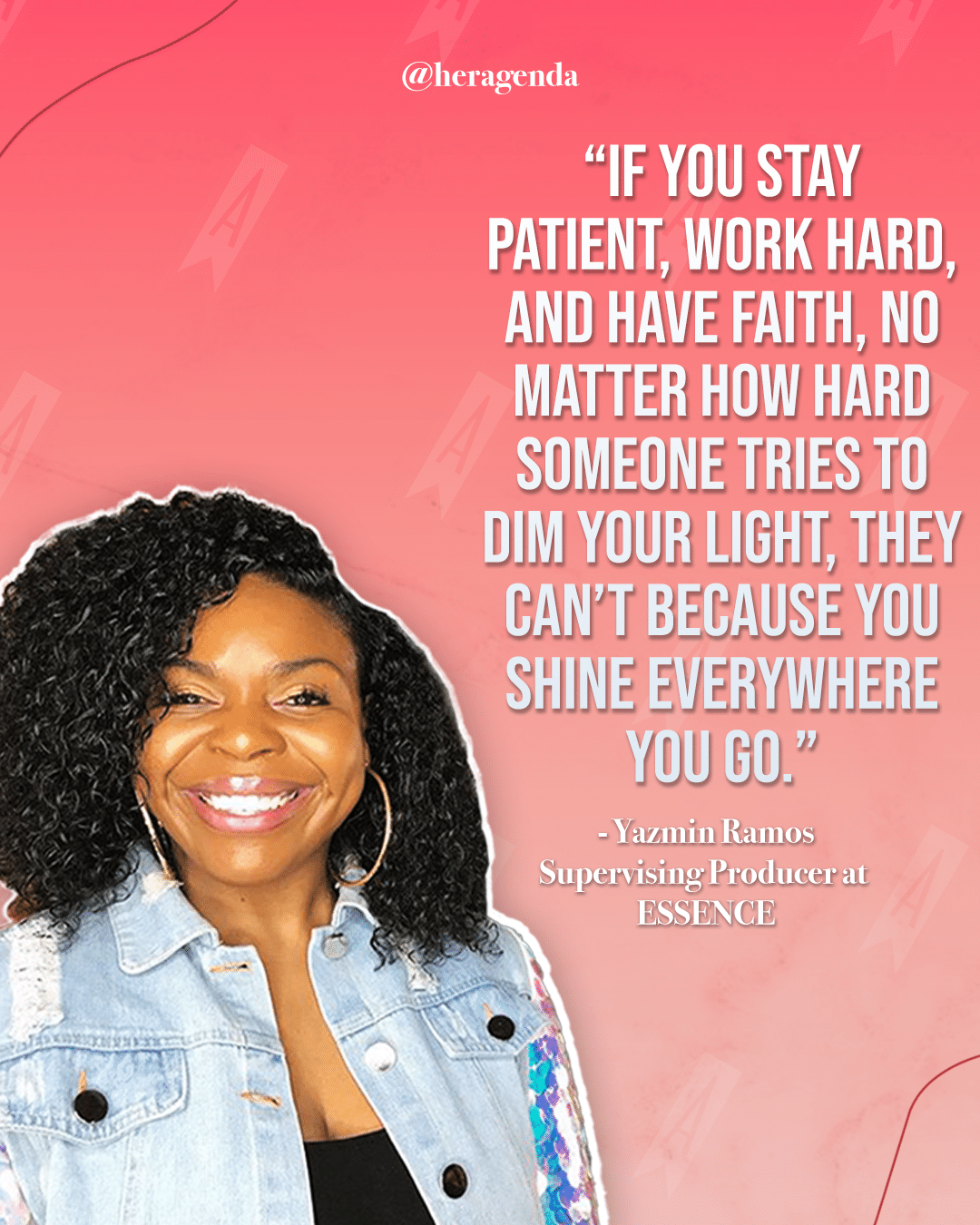 Yazmin Ramos, an Emmy nominee and current supervising producer at Essence Magazine, was born in the Bronx to Honduran immigrants. Yazmin, as a former senior producer at The Wendy Williams Show, has launched a successful media career with an exceptional personality that shines on its own. Get to know more about her story and impact on the culture, here.
Article continues below advertisement
6. Ghislaine León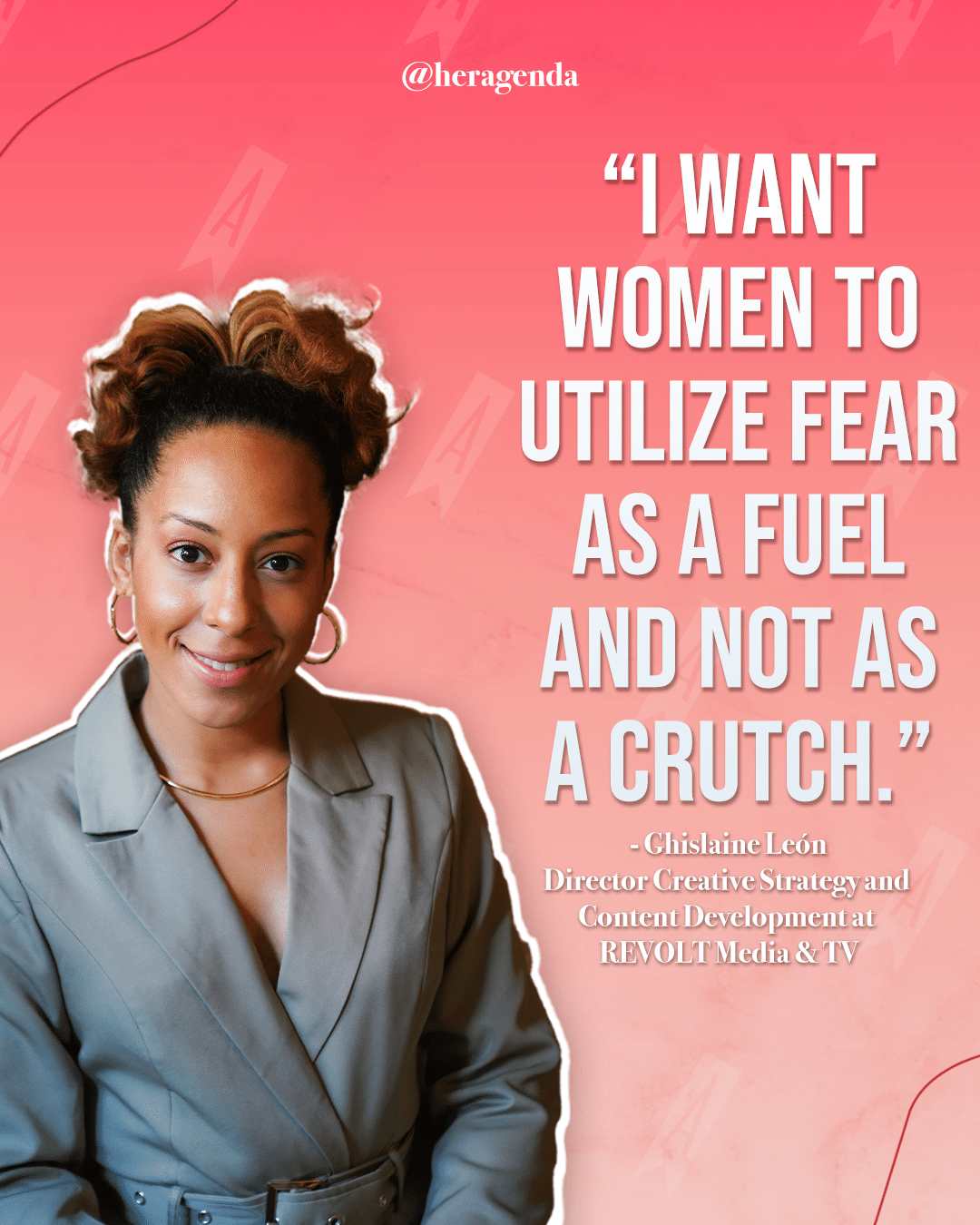 Ghislaine León is a NY native who's the Director of Creative Strategy and Content Development at REVOLT MEDIA & TV with a marketing background in huge companies like 19th & Park, Balmain, and Wit Media just to name a few. According to her in our recent Her Agenda interview, the biggest challenge for an Afro-Latina in the media is "[getting people to] care about who we are, our stories, and our culture."
Article continues below advertisement
7. Elsa Collins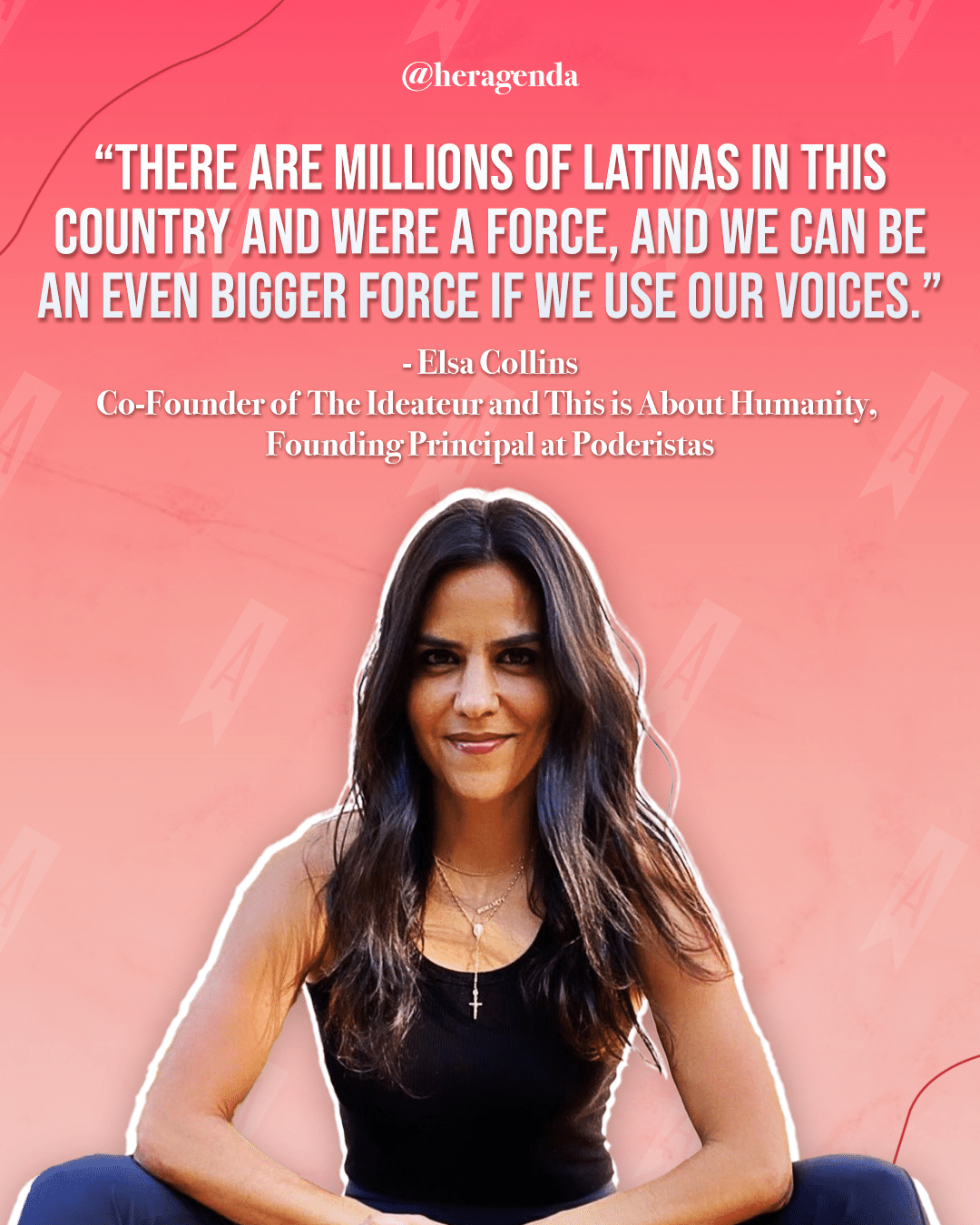 Raised on both sides of the border in Tijuana, Mexico, and San Diego Elsa Collins is currently the co-founder of key Latinx organizations such as The Ideateur and This is About Humanity, as well as a board member of I Am A Voter and the founding principal of Poderistas, formerly known as She Se Puede, a non-profit "to celebrate our culture." Given her passion and experience in social justice and media communications, she uses her organizations to provide safe places for issues affecting the Latinx community in the United States. Read more about her, here.