Michelle Obama Stars In A New Cooking Show For Kids
By
Rita Pike
Feb. 24 2021, Published 3:00 a.m. ET
A big part of that is her down-to-earth personality and the way she loves people and interacts with kindness with everyone she meets.
Waffles + Mochi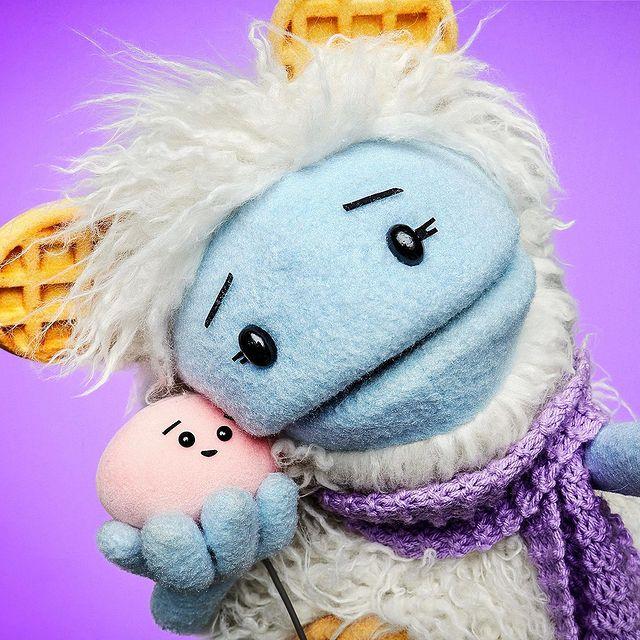 After authoring an inspiring book and hosting a powerful podcast, former First Lady is now taking on the mantel of cooking show host for a 10-episode series debuting on Netflix next month. The project comes from the production company Higher Ground Productions, created by President and Mrs. Obama. The couple signed a deal with Netflix in 2018 and have since created three documentaries for the streaming service, including the centerpiece "Becoming" based closely on Mrs. Obama's book.
The new show, "Waffles + Mochi" features Mrs. Obama with two puppet pals named Waffles and Mochi, as the two fictitious creatures fulfill their dreams of becoming chefs.
The show seems like the perfect fit for the former First Lady because of her long-standing promotion of healthy living and nutrition for kids. The show will highlight the benefits and importance of home-cooking rather than using frozen dinners and boxed foods.
Mrs. Obama will play a supermarket owner who meets the residents of the Land of Frozen Food: Mochi and Waffles. Her magic shopping trolley will take them across the globe in cooking adventures as the team learns to cook healthy meals inspired by fresh ingredients from around the world.
Obama said that she feels like the series is "an extension of my work to support children's health as first lady."
Article continues below advertisement
The Show's Official Synopsis
The producers released this synopsis to help potential viewers better understand what lies ahead in this fun show geared towards families looking to live healthier lives.
"Once upon a thyme, deep in The Land of Frozen Food, lived two best friends named Waffles and Mochi with one shared dream: to become chefs! The only problem? Everything they cooked was made of ice. When these two taste-buddies are suddenly hired as the freshest employees of a whimsical supermarket, they're ready for the culinary adventure of a lifetime.
With the help of friendly new faces like the supermarket owner, Mrs. Obama, and a magical flying shopping cart as their guide, Waffles and Mochi blast off on global ingredient missions, traveling to kitchens, restaurants, farms and homes all over the world, cooking up recipes with everyday ingredients alongside renowned chefs, home cooks, kids and celebrities.
Whether they're picking potatoes in the Andes of Peru, sampling spices in Italy, or making Miso in Japan, these curious explorers uncover the wonder of food and discover every meal is a chance to make new friends. Waffles + Mochi is an exciting invitation to get kids and grown-ups cooking together in the kitchen and connecting to cultures around the globe.
"Waffles + Mochi" is just one of the former First Lady's many media ventures. Her "Becoming" documentary is already on Netflix, and in 2020, she launched a podcast on Spotify. Barack and Michelle Obama's Higher Ground Productions has a multi-year production deal with Netflix.
Think your kids will love it? Try it out with them by watching the Official Trailer.