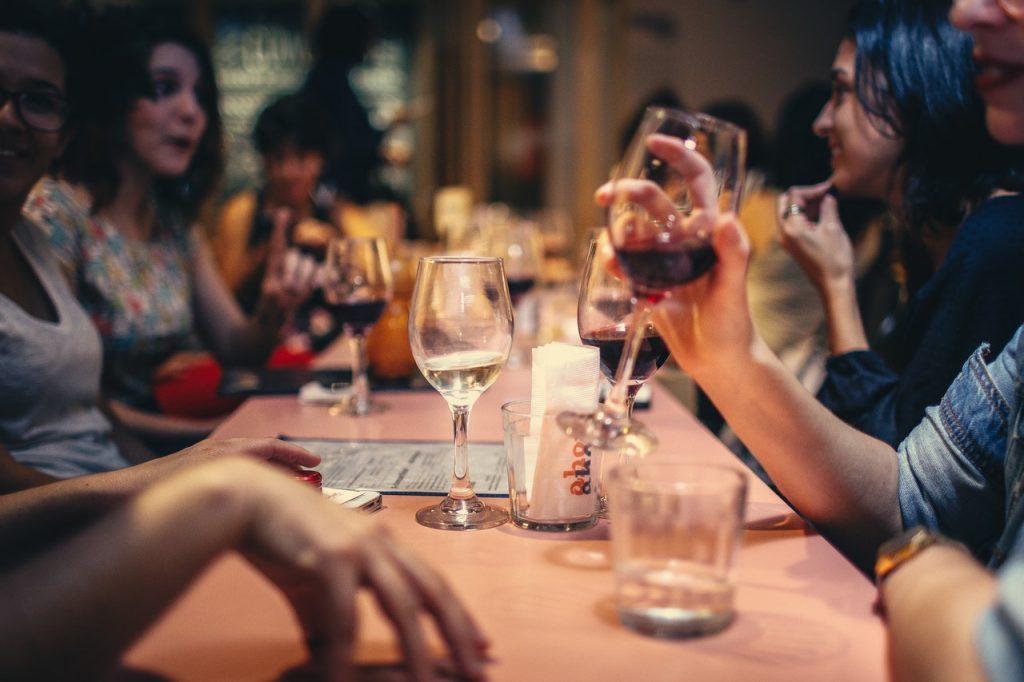 5 Tasty Mocktails To Toast The New Year For Dry January
By Lydia Stowe

Dec. 17 2021, Published 8:40 a.m. ET
If your head is spinning from a season packed with spiked eggnog, mulled wine, and hot toddies, Dry January might be a refreshing respite for you.
During this time, people abstain from alcoholic beverages for the month, as a chance to "reset" and focus on health. If it sounds like just what the doctor ordered, you're not alone: A survey found that 23 percent of U.S. adults who drink planned to participate in Dry January last year, with millennials being the largest group to participate.
RELATED: Essential Resources For Women To Build Community During Sobriety
According to Pauline Idogho, founder of Mocktail Club, the sober-curious movement is growing bigger than just one month at the beginning of the year. "Dry January has allowed people to be mindful, focus on eating better, and take care of themselves," she said. "But it's starting to grow beyond Dry January. People are reevaluating their relationships with alcohol."
Drinking less doesn't have the same stigma it once did, Idogho added, with many great options for adult beverages that don't contain booze. Even for those who drink, more adults are having one cocktail, then switching to mocktails for their health and to avoid "waking up with a hangover and feeling sluggish."
Article continues below advertisement
Idogho came up with the concept of Mocktail Club when she was pregnant and found she lacked a "sophisticated, non-alcoholic, but still healthy" option for sipping. Rather than sticking to seltzer with lime or juice packed with sugar, she created her own line of drinks with the "nuance, complexity, and boldness of a cocktail without the alcohol."
RELATED: 5 Low-Sugar Adult Beverage Alternatives For Healthier Sipping
Mocktail Club uses superfruits and prebiotics, as health was an important aspect when Idogho created her recipes. "We infused a lot of functional benefits without sacrificing taste," she said. "Alcohol is hard for the body and it's hard to digest, get through your hangover, and feel good the next day. By cutting your level of alcohol, you're more productive and mindful."
Article continues below advertisement
She also points out that millennials are leading the charge in the "sober-curious" movement, moving away from heavy drinking. "Millennials care about what they put in their body, the ingredients, and how they treat themselves," she said. "That's been driving the non-alcoholic movement."
RELATED: 5 Entrepreneurs Disrupting The Wine And Spirits Industry
Article continues below advertisement
Over the last few years, demand for sophisticated non-alcoholic beverages has spiked because people simply want more options. "There are much better offerings for people who don't want to drink than there were five years ago," she said. "Before, I almost felt like companies treated adults like they were at the kiddie table, not appreciating their sophisticated palette."