As a millennial woman, the term "game-changer" immediately brings to mind the iconic Beyoncé. She not only "changed the game with that digital drop" but also, as reported by Forbes, generated an economic impact estimated at $4.5 billion with her recent international tour—a feat comparable to the 2008 Olympics.
This achievement coupled with the vibrancy of the season's transformation evokes a sense of familiarity, a second wind, a renaissance.
For many millennial women, the final quarter of the year, Q4, represents a period of renewed energy, when we work to maximize success, manifest desired impacts, and position ourselves for the year ahead.
Now is the moment. We've curated insights from women leaders we've interviewed this year to empower you to maintain momentum throughout the quarter.
1.Take care of your body.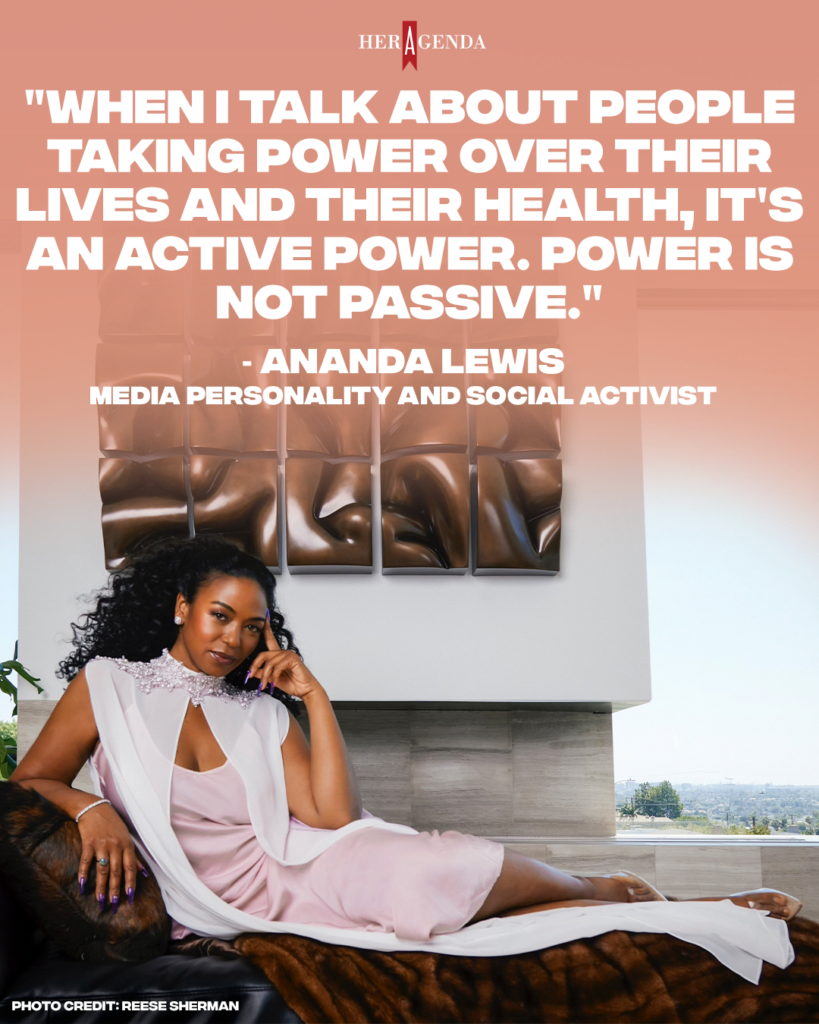 Through a combination of experience, mistakes, and education, the former MTV personality turned activist Anada Lewis spoke with Her Agenda about how her breast cancer diagnosis led to a career shift to advocate for health equity, mental health, and self-care. "Ignorance is not bliss when it comes to your health" are Ananda's closing words and a great reminder that Q4 isn't just about business health, it's about overall health and wellness.
2. Create a plan.
Even with less than 90 days left in 2023, there's still time to create a plan. Yanely Espinal, author, speaker, and director of educational outreach at Next Gen Personal Finance, shared how creating a plan was essential to her transformation from a financially-strained teacher earning $40,000 a year to a financial educator helping others get out of debt and create wealth.
Article continues below advertisement
3. Create boundaries.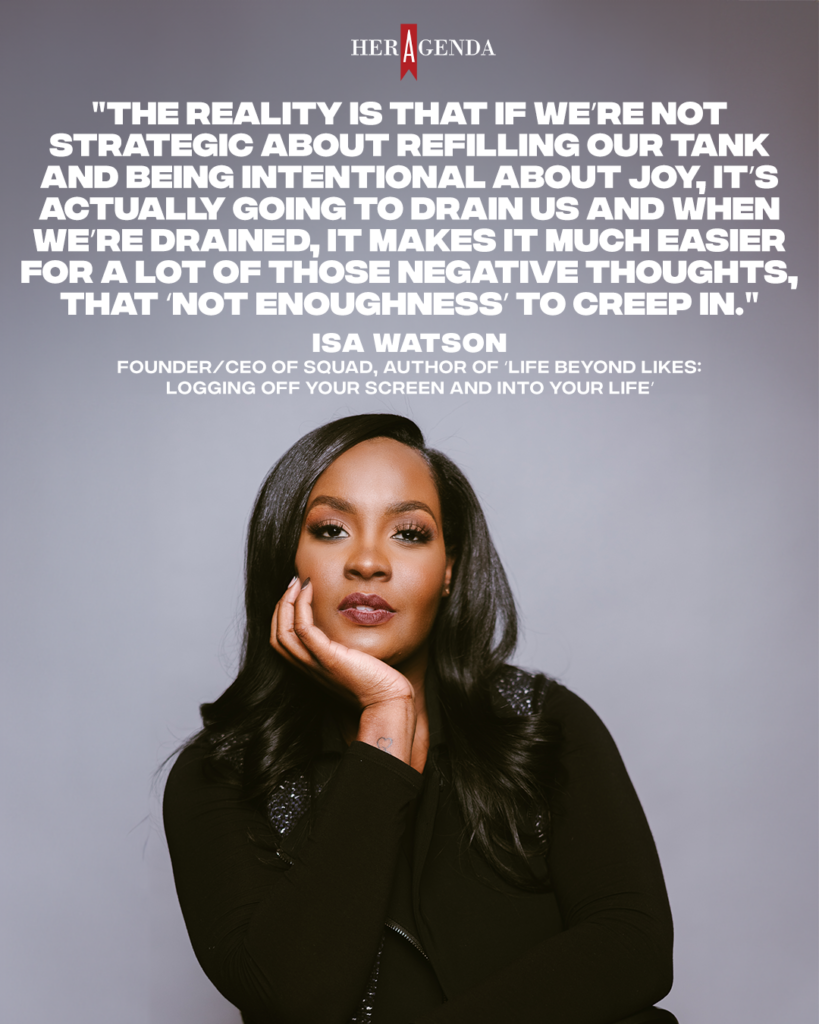 Entrepreneur and author Isa Watson shared that 77% of Americans and 84% of millennials have experienced burnout in their current job, in her recent interview. While she shared tactical advice like silencing notifications and time-blocking as ways to curb burnout, Isa's game-changing tip was not about adding more but instead doing less. Isa says, "The reality is that if we're not strategic about refilling our tank and being intentional about joy, it's actually going to drain us and when we're drained, it makes it much easier for a lot of those negative thoughts, that 'not enoughness' to creep in."
4. Don't be afraid to ask about what you don't understand.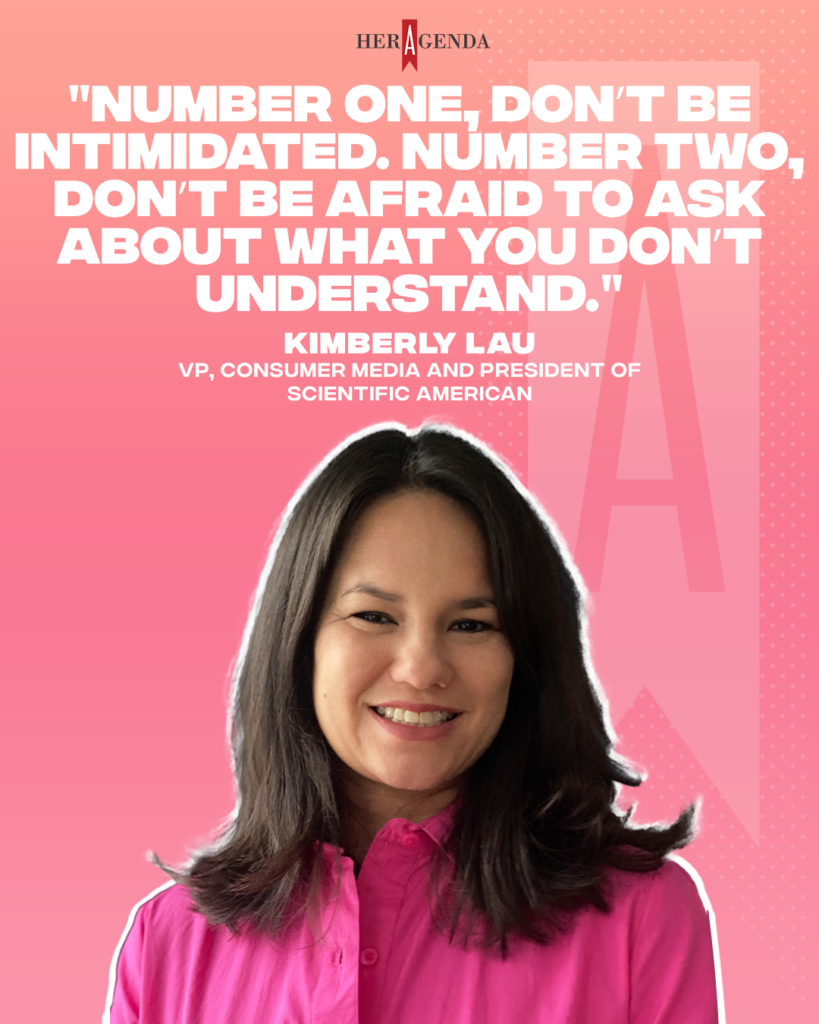 From early beginnings as a graphic designer to becoming head of digital strategy, Kimberly Lau, current VP of consumer Media and President of Scientific American has truly forged her own path. While her nontraditional background coupled with her MBA was foundational in reaching the executive level, Kimberly's straightforward advice on asking questions is a glimpse into her leadership approach. She advises those aspiring to create impact, "Number one, don't be intimidated. Number two, don't be afraid to ask about what you don't understand."
Article continues below advertisement
5. Remove the pressure.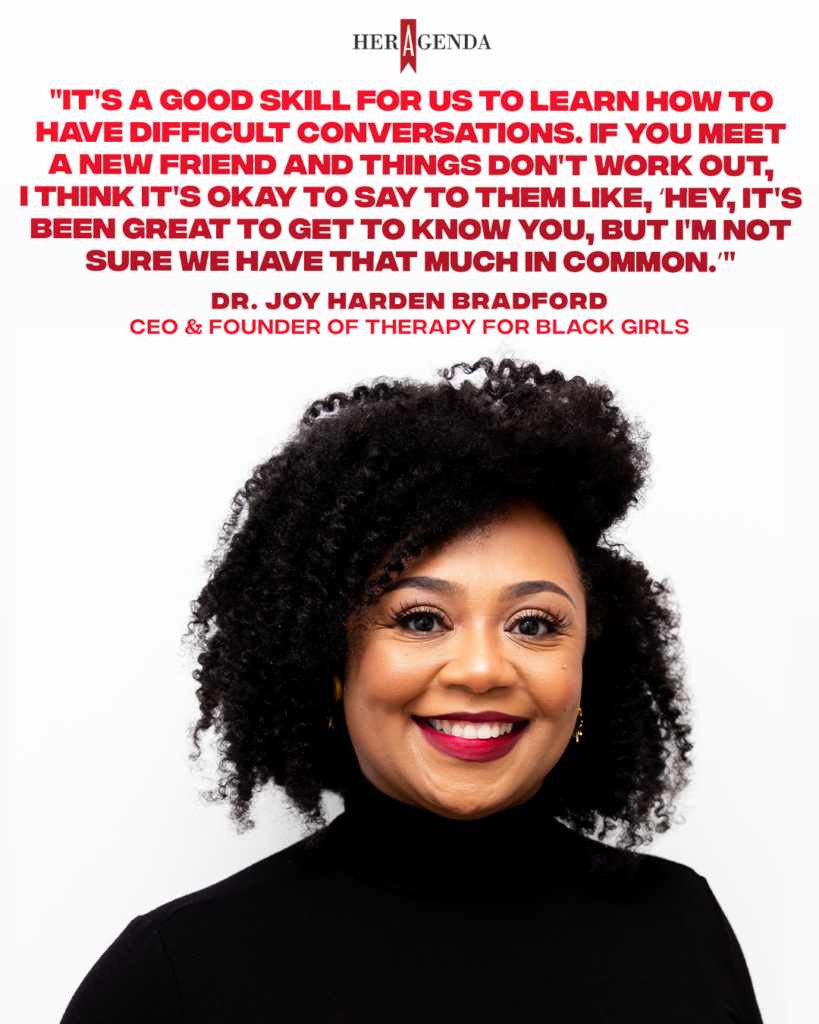 The essence of Q4 beamed through the recent conversation with Dr. Joy Harden Bradford, licensed psychologist and founder of Therapy for Black Girls, who discussed making new friends, navigating conflict, and maintaining friendships during transitional periods in life. The reflective moment in the conversation transcends friendships as Dr. Joy reminds us to avoid unnecessary pressure and make realistic expectations.
6. Embrace your inner superpower.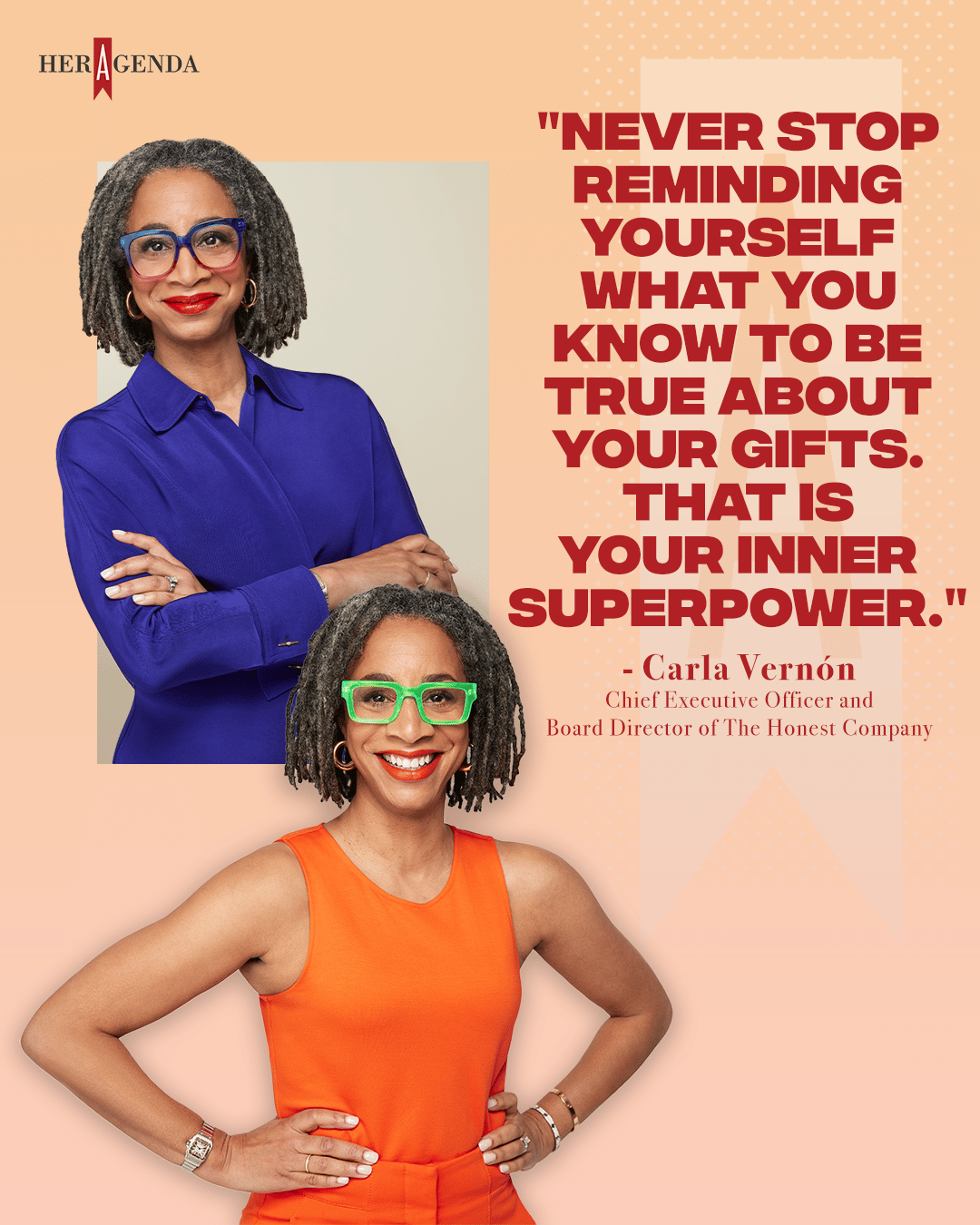 Once Carla Vernon, Chief Executive Officer and Board Director of The Honest Company, stopped trying to fit in and embraced her uniqueness, she saw a shift in her corporate career. Her unconventional way of viewing data and trends directly led to business growth and opportunities that supported her ascension to the C-suite. Carla's advice is, "Never stop reminding yourself what you know to be true about your gifts. That is your inner superpower."
Article continues below advertisement
7. Stay in it!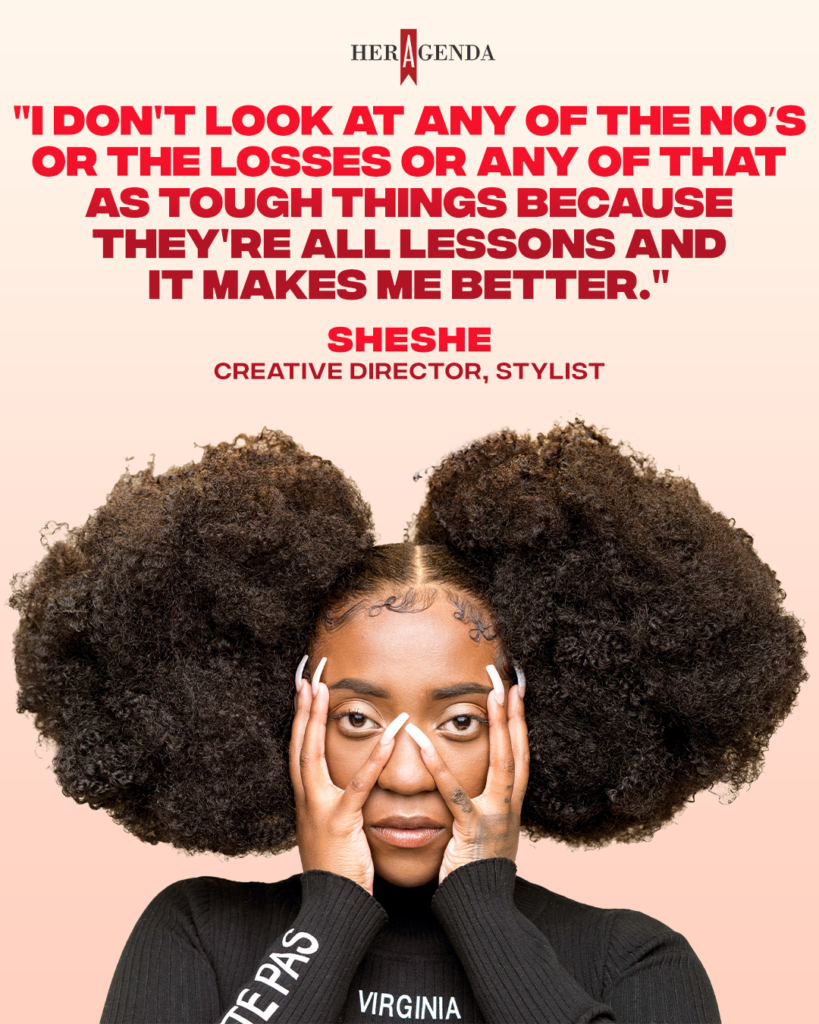 Creative director, stylist, and first-generation entrepreneur, SheShe shared her love for learning, execution, and creativity in her recent interview with Her Agenda. But for a woman very successful in a field that requires hustle, the time-sensitive performance can be overwhelming. She discussed the emotional challenges of her work and its impact on her desire to spend more time with family, but through kindred conversations, Family Feud, and time in Philly, she's making it work. She offered a great piece of wisdom, "every single time that I feel overwhelmed or scared when a new opportunity approaches, I think back to the first time I felt like that, and stay in it. [And I just,] I just stay in it. I know that whenever I feel overwhelmed or scared something good is coming."