Just a few decades ago, women were not allowed to take out a loan or have a credit card in their name without a cosigner. Now, Black women are the fastest-growing number of entrepreneurs, according to Fast Company.
As we head into 2023, reflect on any idea that you have and consider developing a plan to monetize it. As women's ownership continues to rise, you have the power to join that statistic and Her Agenda wants to help you get there.
Check out what this powerful group of women, ranging from executives to creatives, have to share about ownership and its importance.
1. Know The Power Of Your Dollar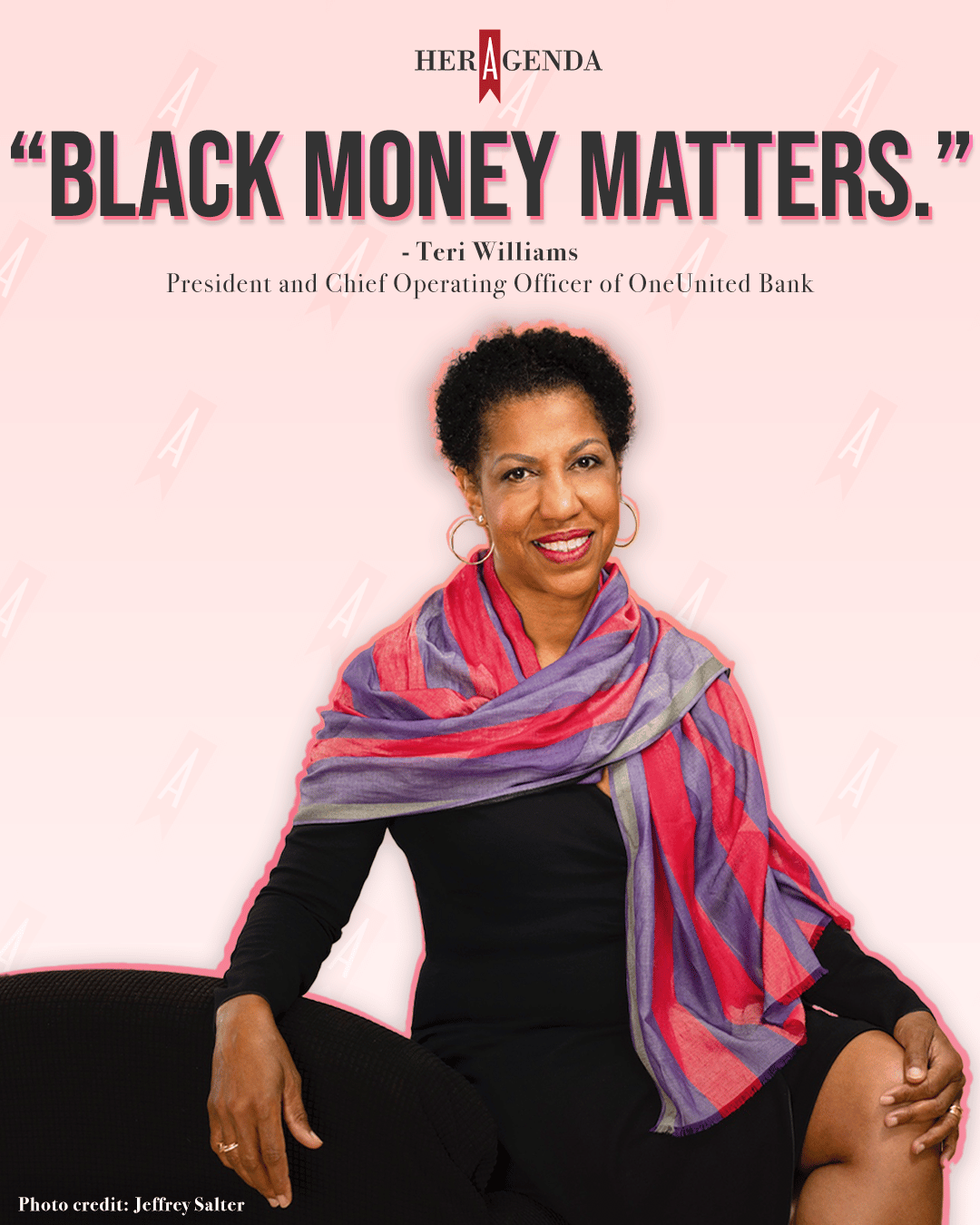 Teri Williams is the president of America's largest Black bank, OneUnited Bank, and shares a passion for the almighty Black dollar; creating wealth and educating others on doing the same. Leaders like Teri Williams work every day to close it utilizing specialized technology-driven banking catering to our community and pro-Black programs that include Harriet Tubman banking cards to accelerated business loans with no credit checks. Her Agenda spoke with Teri about impact, money, and closing the wealth gap.
Read more from Teri Williams, President and Chief Operating Officer of OneUnited Bank.
2. You Will Only Go As Far As Your Network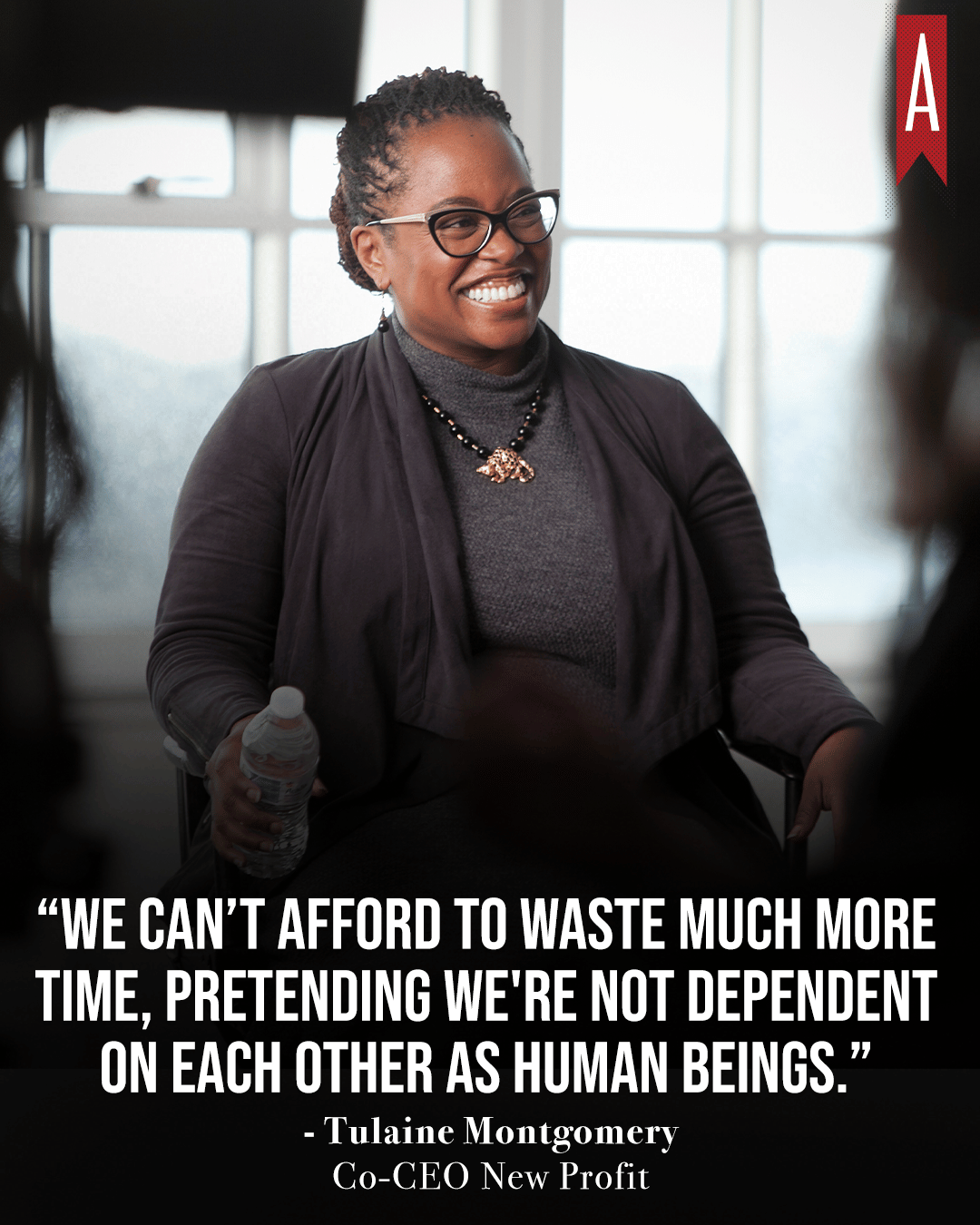 Tulaine Montgomery, the Co-CEO of New Profit Montgomery is on a mission to support leaders whose work is guided by the input and expertise of communities. With years of expertise, she has expanded social enterprises internationally. In addition, Montgomery is a thought leader speaking to audiences around the world about her experiences within the social impact space and uses her voice to advocate for opportunities and access. Her Agenda spoke with Tulaine about philanthropy, creating "brave spaces" to leverage room for others' voices, and the influences that inspire her success.
Article continues below advertisement
3. Change Starts From The Inside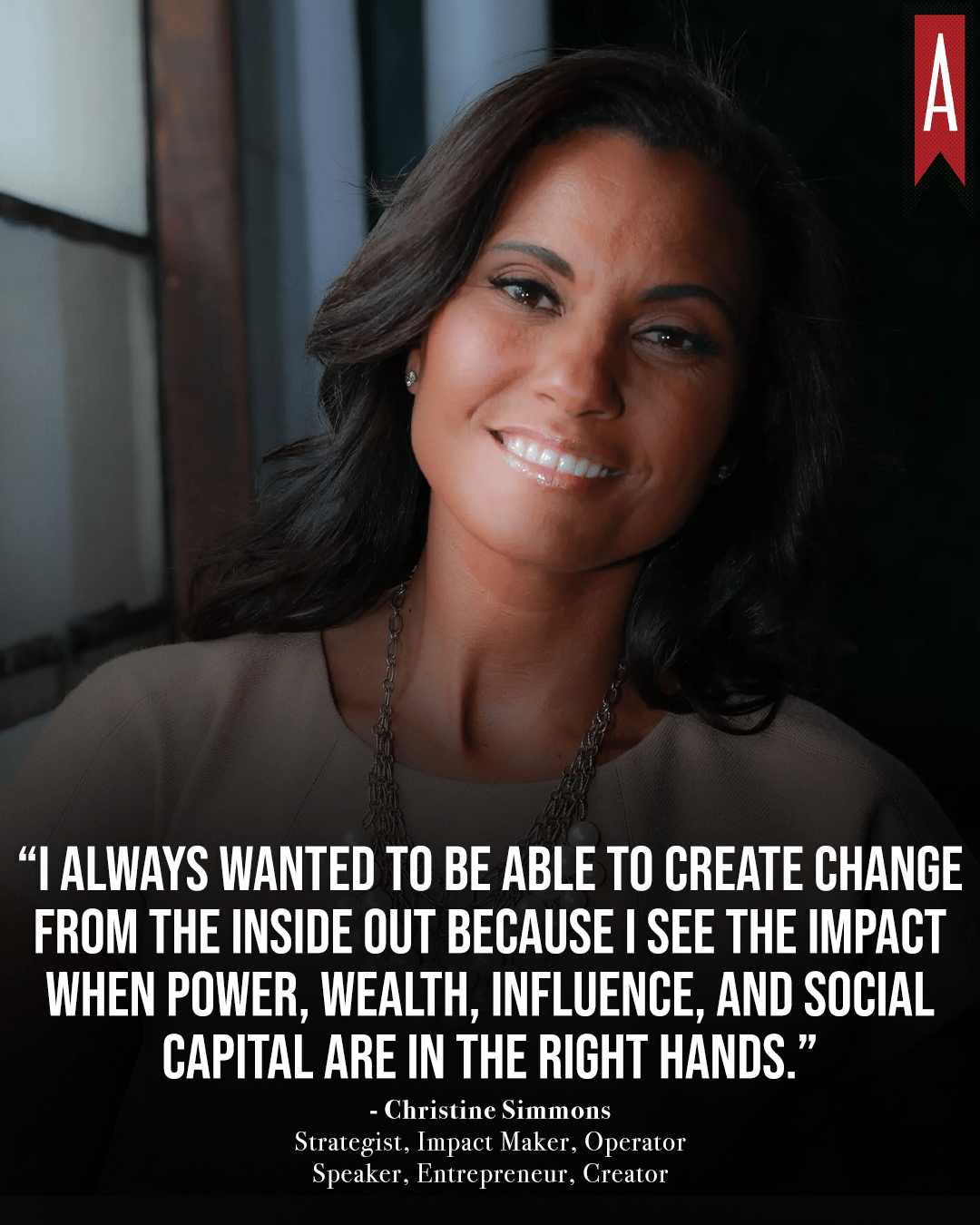 Christine Simmons is the first Black woman CEO of the Academy of Motion Picture Arts & Sciences. Despite her humble beginnings, Christine credits tribulations as the propeller to success and wants to teach you the same. Once mentored by NBA legend, Magic Johnson, Christine is now a beloved mentor for Brown Girls Dream, an organization dedicated to uplifting women of color. Yes, Christine has broken a lot of ceilings, but her purpose is not rooted in accolades or professional titles. Instead, she is dedicated to distributing that power to the right hands. Her Agenda spoke with Christine about reinvention, purpose, and taking control.
Read more about Christine Simmons, strategist, former COO of the Academy of Motion Picture Arts and Sciences.
4. You Have Enough To Start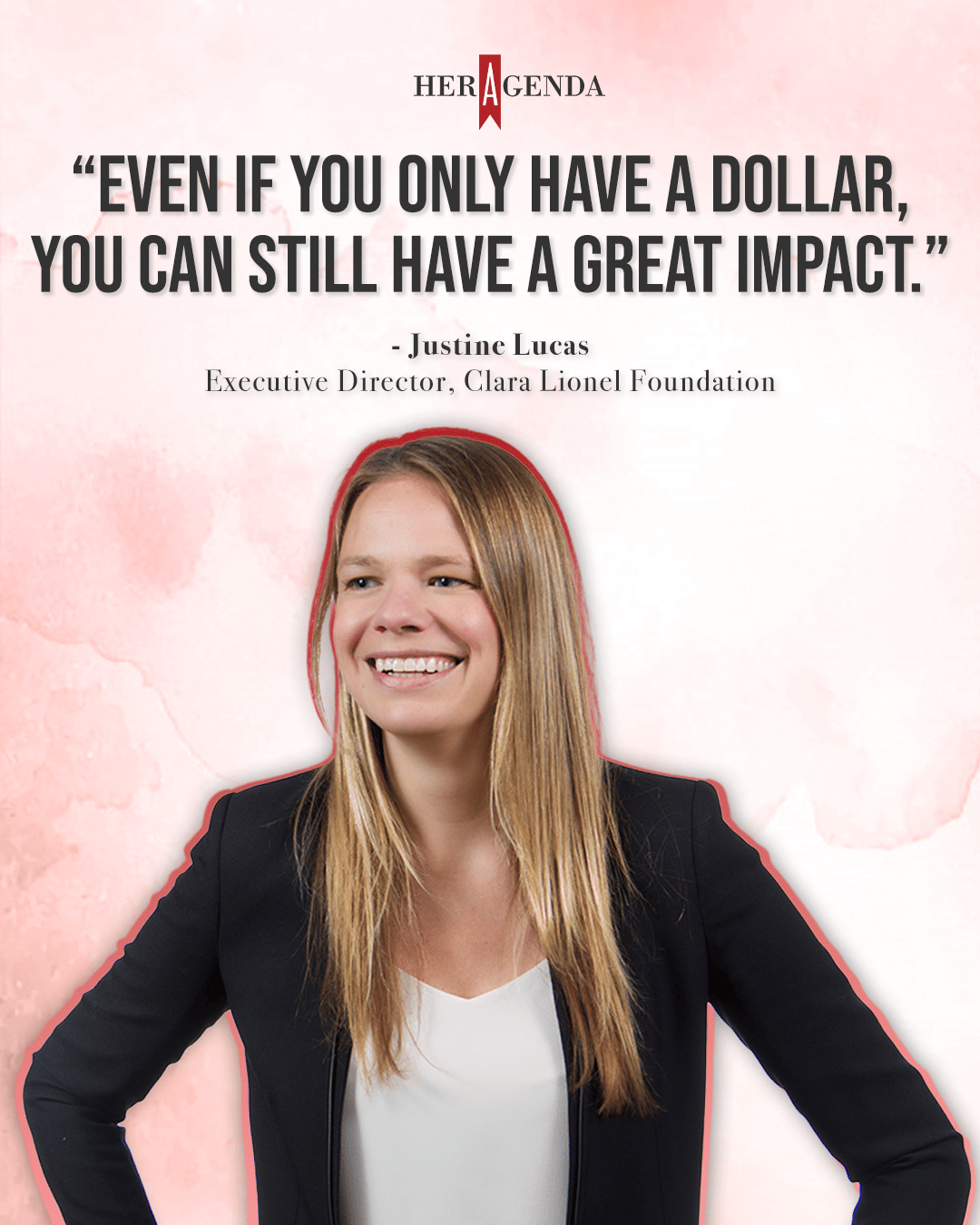 Justine Lucas serves as the Executive Director of the Clara Lionel Foundation, relentlessly working towards a better tomorrow. Since her college years, Justine has strived to establish a more equitable future for all. Now, as the Executive Director of the Clara Lionel Foundation, founded by superstar and mogul Rihanna, she is actively challenging global inequality on a daily basis. Her Agenda recently had the opportunity to speak with Justine Lucas about changing the world without money, finding peace, and pursuing a career in public service.
Read more about Justine Lucas, Executive Director, Clara Lionel Foundation.
Article continues below advertisement
5. You Belong At The Table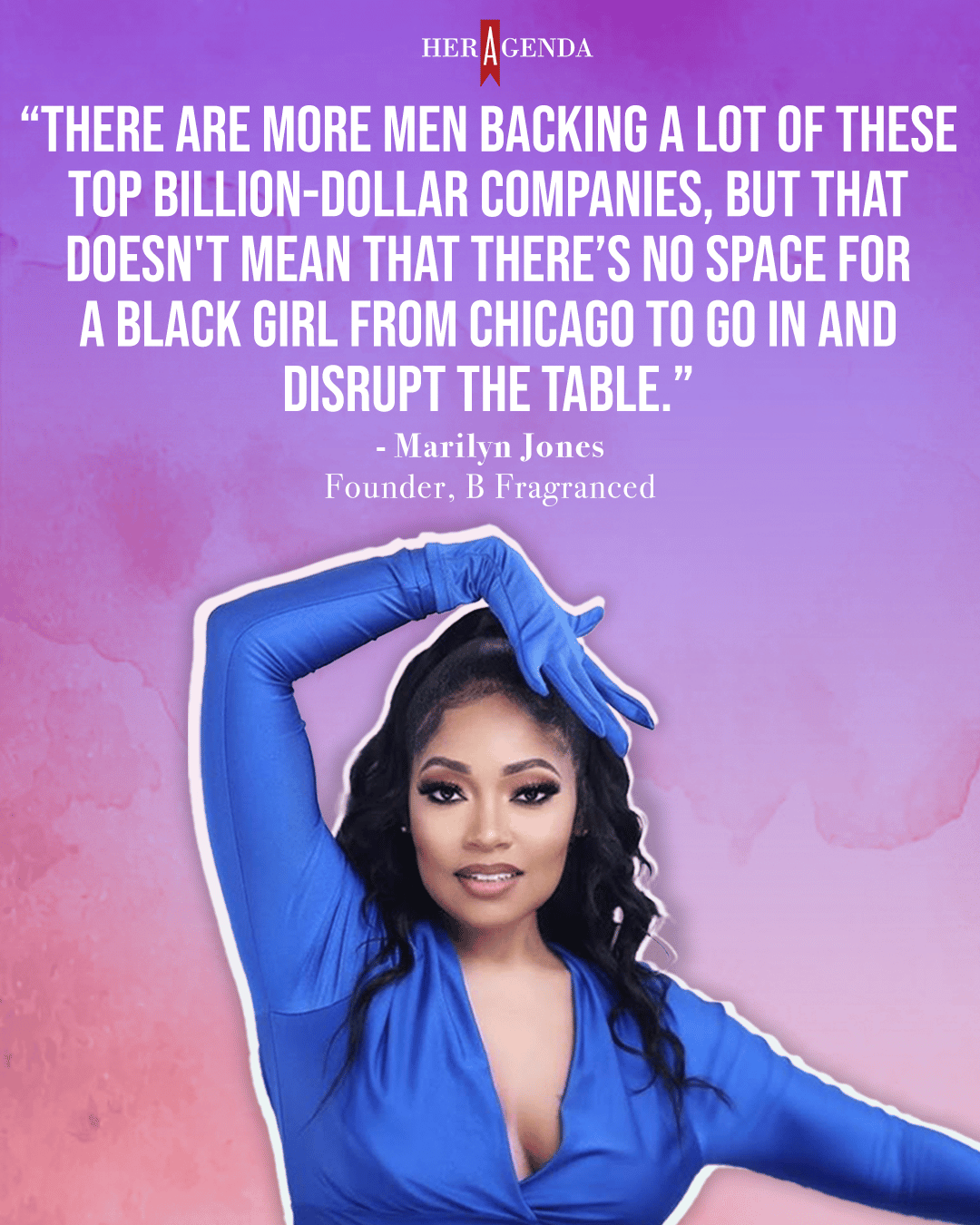 Marilyn Jones is the founder of B Fragranced and has signature scents like "Essence of Me" and "Embellished," as well as lotion, candles, and diffusers that aromatically invoke romance, glam, and luxury. The family-owned and operated company recently landed distribution via Walmart.com and JC Penney, with more major partnerships soon to be announced, and at the core of Marilyn's backstory are perseverance and faith. Her Agenda spoke with Marilyn about manifesting and being a businesswoman.
6. Your Ideas Are Needed
Tonya Lewis Lee is a multi-hyphenate entrepreneur with a variety of projects under her belt. She is a mother of two, wife, activist, author, filmmaker, and more, but the core of her life's work is health and wellness, especially with regard to women. Her latest film, Aftershock, available on Hulu, delves into the heartbreaking Black maternal health crisis. It takes viewers on a complex journey through the factors that led to the crisis, families who have lost their loved ones but didn't have to, and how we can find some solutions to this devastating epidemic. Her Agenda had a conversation with Lewis Lee to discuss storytelling and her commitment to health and wellness.